Booklore
BOOKLORE is a Second Hand Bookshop under the BRDT umbrella
Tel: 01250 871120
Updated: 15:25 Saturday 27 March - information changing regularly at the moment so do check with the business direct.
This is a Silver listing.
Address:
13 Upper Mill Street, Blairgowrie, PH10 6AG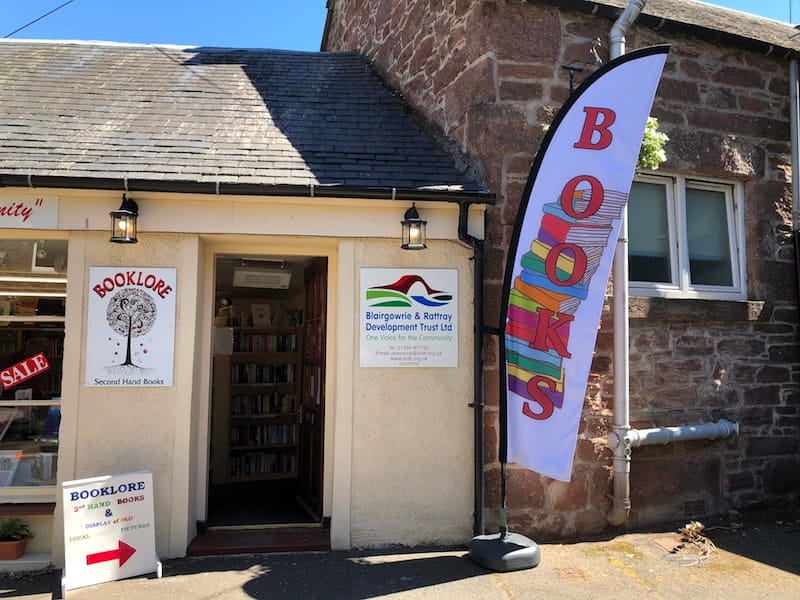 Opening Times: Opening: 26 Apr 21


Monday - Saturday 10am - 4pm
The success of this shop has grown steadily and we are grateful to all who generously donate their pre-loved books to us - some are in pristine condition, and the rest in very good condition. The books are cleaned, sorted and priced before being shelved for sale. We have a collectors corner of more unusual and sought after books.
In addition we have number of volunteers who display craft items for sale. You will find paintings and hand made items available all year round, with a seasonal twist too.
We also have lots of general information on the Blairgowrie & Rattray area and a means of finding out more!
We re-open on 26th April, with lots of additional stock, we will still be delighted to accept your pre-loved books for resale, just pop in past to drop your donation off and refresh your reading supplies..
Booklore
Cost: $
Duration: weeks
Time: -
[Form: booking_form_courses] Liquid error