Booklore
BOOKLORE is a Second Hand Bookshop dedicated to supporting the work of One Voice Volunteer Group Association
Tel: 01250 871120
Updated: 18:17 Sunday 28 June - information changing regularly at the moment so do check with the business direct.
This is a Silver listing.
Address:
13 Upper Mill Street, Blairgowrie, PH10 6AG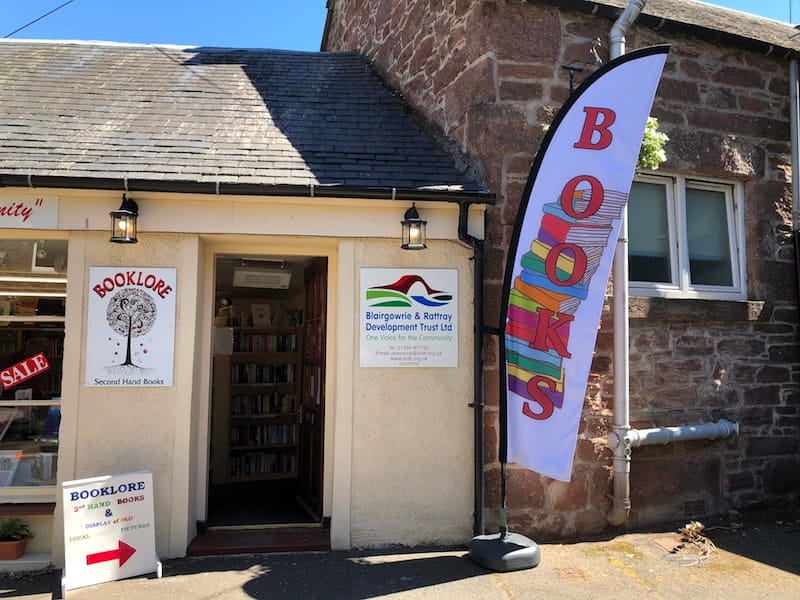 Opening Times: Open post coronavirus
Tues - Sat, 10am - 4pm
In May 2010 the One Voice Volunteer group opened a second hand bookshop - Booklore.
Latest Offers - April 2017
50% off all Travel books, 3 hard-back crime fiction for £2 and Stuart Wishart's book 'A Drop in the Bucket' is on offer at £5 instead of £7.50.
The success of this shop has grown steadily and we are grateful to all who generously donate their unwanted books to us - some are in pristine condition. The books are cleaned, sorted and priced made ready by the volunteers.
We do not buy books or sell on behalf of others. The sale of these books contributes to the overhead costs of running the One Voice Charity - a charity which supports the town and community. We also sell many old photographs of Blairgowrie, Rattray and the surrounding area. Many of these sought after photos have been donated by local people.
If you have any unwanted books you wish to donate to us please call --01250 871120. We are happy to help with collection.
Booklore
Cost: $
Duration: weeks
Time: -