Blairgowrie & Rattray Information Resource
Select either button below to view information about the preparations being made locally for Community and/or Business - we will aim to keep this as updated as possible and link to higher level advice as needed.
Due to the current situation, the decision was made to pause the development of the promotional aspect of the new Discover Blairgowrie website in order to develop an information resource for the town.
This website is provided by a combination of the Blairgowrie & Rattray Business Association, funding from the Perth & Kinross Council Community & Business Place Making Fund and the Proactive Communities Blairgowrie & Rattray Group. We work in collaboration with Blairgowrie & Rattray Development Trust and all local groups, businesses and individuals.
What's On:
You will realise that the corona virus has meant all in person events have been cancelled.
If you or your community group want to try an online 'virtual meeting'. please join one of our organised sessions detailed below.
Friday 10th July
Morning (up to 11:59am)
Afternoon (12pm to 4:59pm)
Evening (after 5pm)
---
---
Our location and surrounds
Welcome to Blairgowrie & Rattray - a historic market town with the River Ericht flowing through the centre providing riverside walks and Salmon and Trout fishing.
We have an abundance of outdoor activities on our doorstep including golf, fishing, hill walking, cycle routes, kayaking, husky rides and so on!
As you can see from the map, there is lots to see and do in the surrounding area making us an ideal base to explore Scotland!
With over 80 shops and 140 service businesses plus around 140 community groups and organisations, there is always something going on to interest you whether you live in or are visiting the town.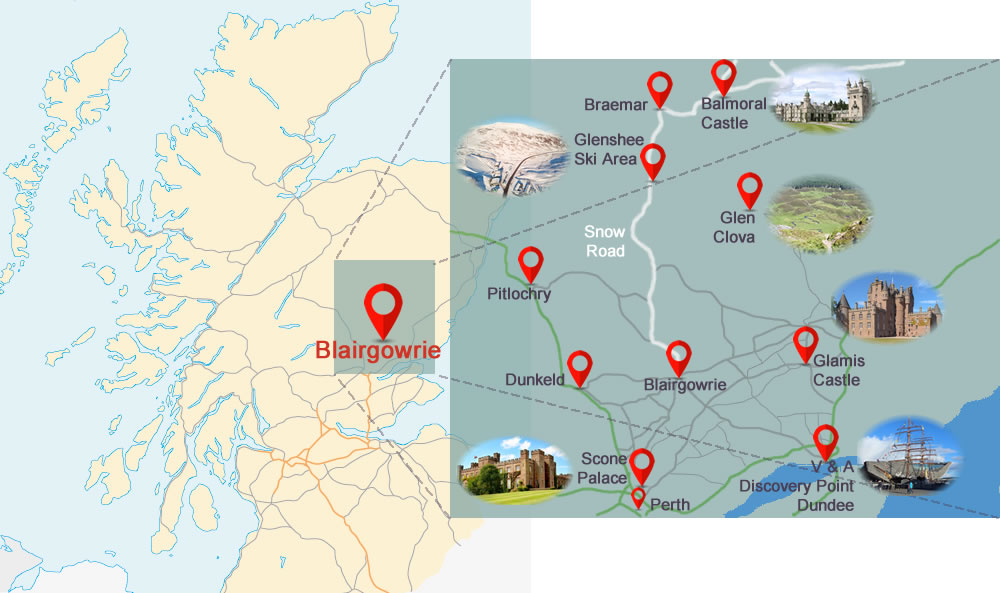 Latest News
Here is the latest news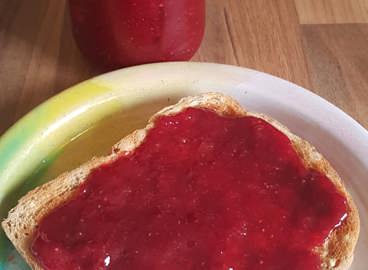 28 Jun, 2020
Strawberries are being donated to the larders a couple of times a week just now! Most of them are perfect...