Victor & Sons Watchmakers & Jewellers
Watchmaker and Jeweller with gifts for all
https://www.facebook.com/Victor-Sons-750502758312798/
Tel: 01250 873 200
Updated: 09:50 Monday 29 June - information changing regularly at the moment so do check with the business direct.
This is a free listing made possible by groups and businesses who pay for their listing.
Address:
32/34 Allan Street, Blairgowrie, PH10 6AD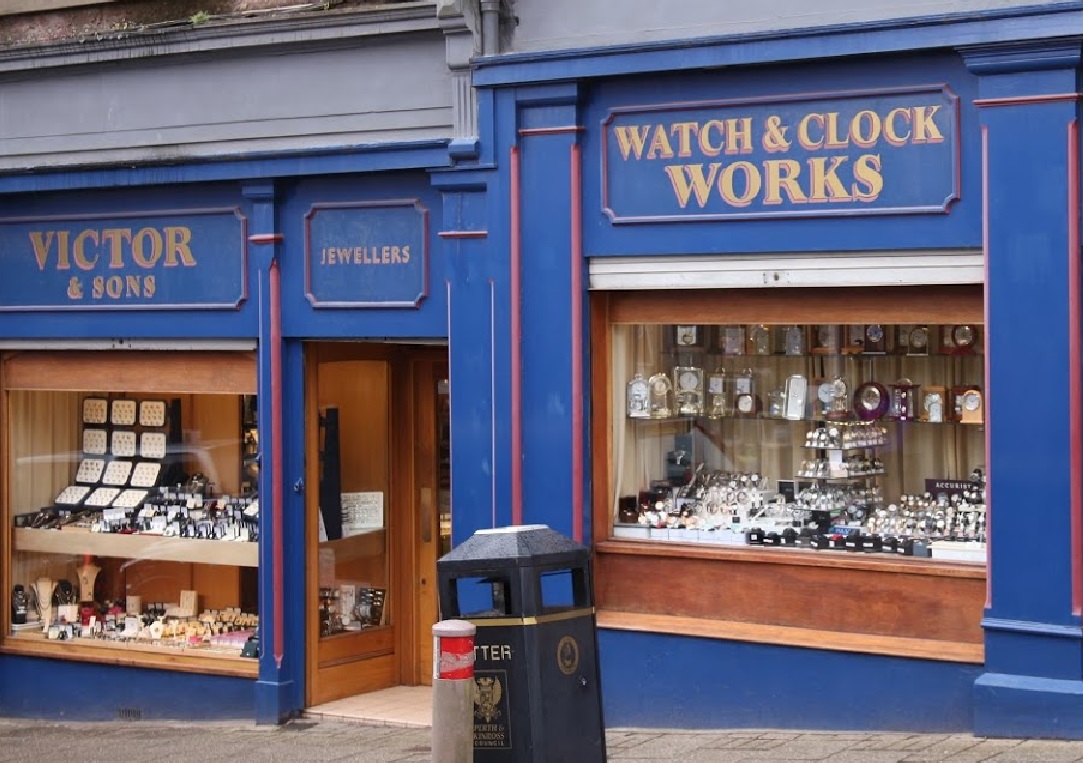 Owner/Manager:

George Kusza

Opening Times: Opening date to be advised
Mon - Sat, 10am - 1pm, 2pm -5pm
Watchmaker, jewellery and gifts with full servicing available.
Victor & Sons Watchmakers & Jewellers
Cost: $
Duration: weeks
Time: -
[Form: booking_form_courses] Liquid error