The Card Gallery
It's the thought that counts
Tel: 01250 876 444
Updated: 13:57 Monday 6 December.
This listing is managed by: reidhouse@talktalk.net and is a paid for listing - thank you for your support Ruth Reid.

---
Email Business
Address:
23, Allan Street, Blairgowrie
---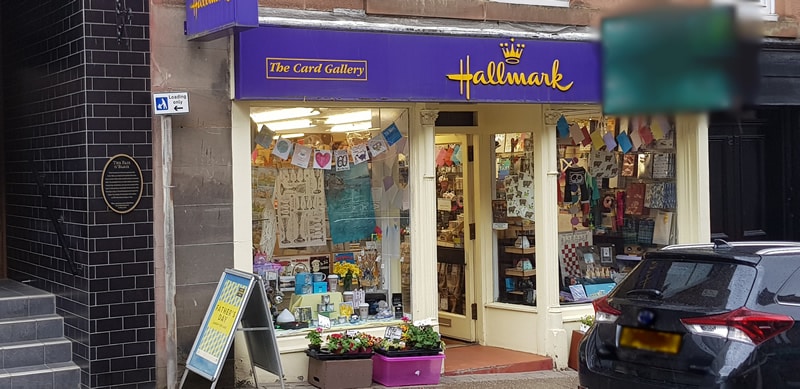 ---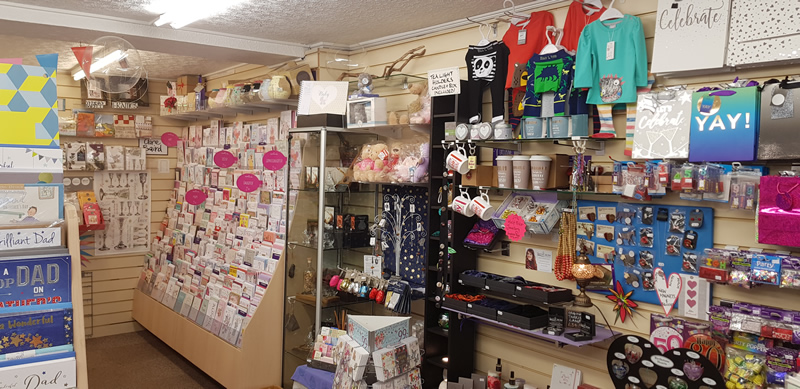 Opening Times:

Mon - Sat 10am - 4pm
Have a look Inside
The Card Gallery stocks an amazing selection of cards for every occasion as well as gift wrapping, gift bags and lots of gift ideas for that special someone!
Pop in for a browse!
We have an extensive range of quality everyday cards plus a massive choice at seasonal times of the year. Our blank card ranges normally include Scottish Artists and photographers where possible.
Being environmentally conscious, we strive to use companies who use recycled paper and plastics.
Our exclusive, quality gift range includes:
Candles made in the U.K. using fine grade soy based wax and do not contain palm oil or any animal products.
Aromatherapy lamps and essential oils
Fantasy Crystals with Swarovski hanging pendant
Range of picture tiles including the popular 'Kelpies', 'Oor Wullie' & 'The Broons'
Locally produced Scarves - silk velvet tartan Infinity; Salt Water dyed silk and silk chiffon. All beautiful, vibrant colours.
Oak Whisky Barrel photo' frames
Glencairn Whisky glasses and display stands made from Whisky Barrels
Blairgowrie/Rattray Mugs - bone china. Boxed.
Baby & toddler leggings and tops by Blade & Rose - acclaimed Children's quality clothing specialists
The Card Gallery
Cost: $
Duration: weeks
Time: -