Piob Mhor of Scotland
Kilt Makers & Highland Dress Wear Specialists
https://www.piobmhorofscotland.com/
Tel: 01250 872131
Updated: 21:00 Thursday 2 July.
This is a free listing made possible by groups and businesses who pay for their listing.
Address:
39-43 High St, Blairgowrie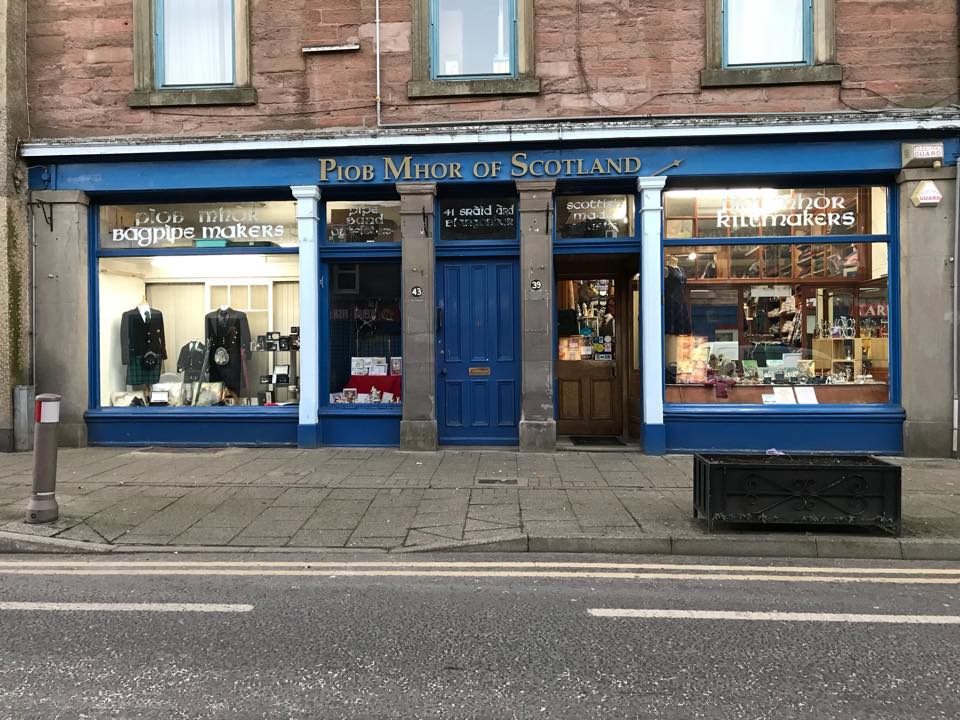 Owner/Manager:

Opening Times:

Wed - Sat 9.30am to 5pm
Located in Blairgowrie, Perthshire, in the heart of Scotland, Piob Mhor of Scotland offers a wide selection of traditional Kilts, Jackets, Doublets, Sporrans, Sgian Dubh's, Dancers Outfits, Pipe Band Supplies, Tartans, Tweeds, Velvets, Jewellery, Scottish
Piob Mhor of Scotland
Cost: $
Duration: weeks
Time: -
Liquid Error: Object reference not set to an instance of an object.