JAS Crockart & Son
Guns, Fishing Tackle, Country Clothing and Footwear
http://www.jamescrockartandson.co.uk
Tel: 01250 872 056
Updated: 18:18 Sunday 28 June.
This is a free listing made possible by groups and businesses who pay for their listing.
Address:
28 Allan Street, Blairgowrie, PH10 6AD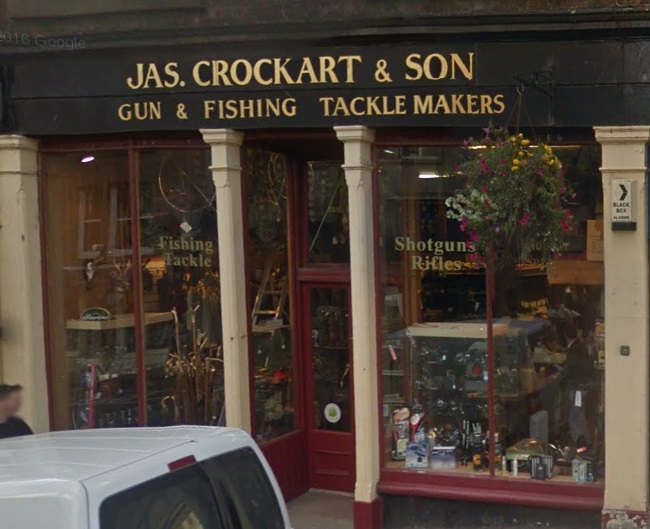 Owner/Manager:

Robert Jamieson

Opening Times:

Mon - Sat, 9am - 5:30pm
New & 2nd Hand Guns
Gun & Fishing Tackle Hire
Repair Service
Fishing Tackle, Country Clothing and Footwear
James Crockart & Son, one of Scotland's oldest gunmakers, was established in 1852 and under the guidance of the present owner, Robert Jamieson , has rapidly expanded to include an extensive stock of new and used guns and rifles, fishing tackle and country clothing.
James Crockart made sporting and target rifles, shotguns, fishing tackle and loaded cartridges and was himself a very keen game shot and won countless trophies on the shooting range out to 1000yds. However, due to a shooting accident he gave up the sport and his leisure time was then devoted solely to fishing.
JAS Crockart & Son
Cost: $
Duration: weeks
Time: -