Adventure into Books
A local bookshop offering something for all, with an emphasis on Scottish authors, children's books and local interest.
https://www.adventureintobooks.co.uk/
Tel: 01250 872 852
Updated: 16:42 Thursday 17 September - information changing regularly at the moment so do check with the business direct.
This is a Silver listing.

---
Email Business
Address:
26 Wellmeadow, Blairgowrie, PH10 6AS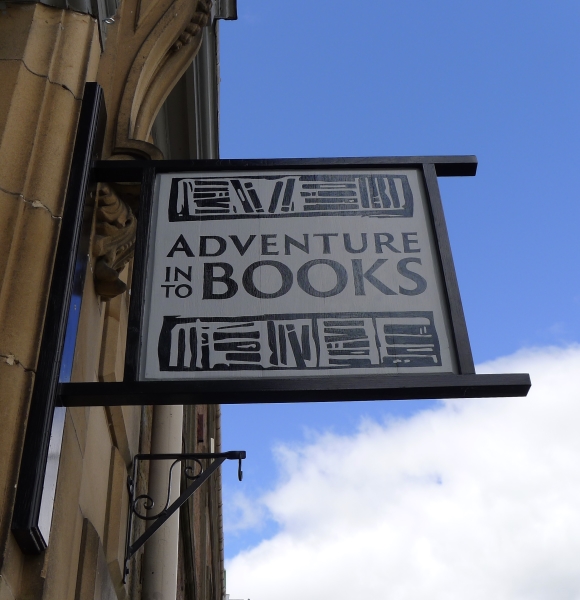 ---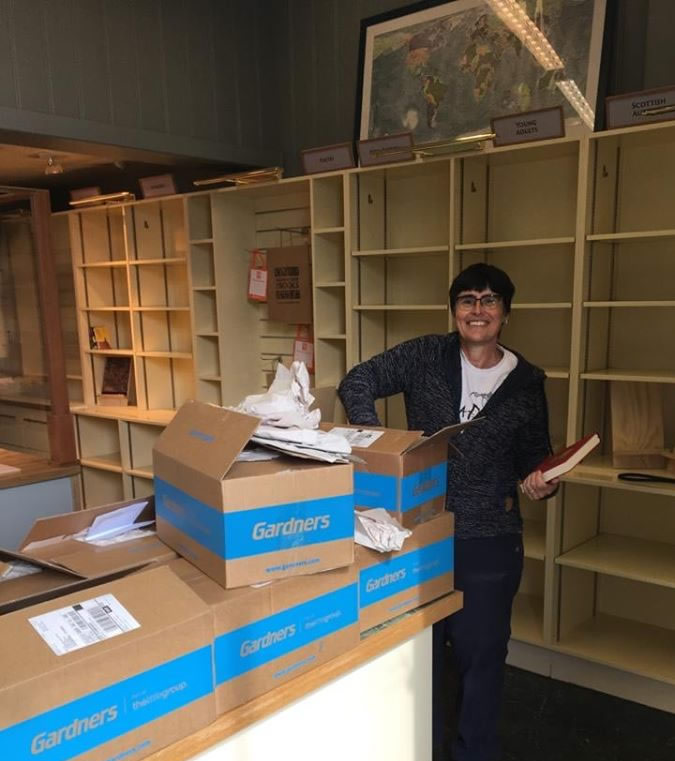 Owner/Manager:

Kate Davies

Opening Times: Open post coronavirus


Open Tuesday-Saturday, 10am-5pm
With a dedicated children's area, a focus on Scottish authors and a comfy reading nook, Adventure into Books offers a range of new titles, 'wouldn't be without' favourites, biographies, poetry, histories, travel memoirs, maps, hobby books - in fact, something for all readers, whatever their interests or ages.
This September we're very pleased to be supporting BOOKMARK with their inaugual Book of the Year Award.
The six short-listed titles are:
Sarah Armstrong, The Wolves of Leninsky Prospekt (Sandstone Press)
Set in 1970s Moscow, the main character Martha has married Kit for the sole purpose of leaving an unpromising life in England, and with the hope of some adventure. Her innocence however is a danger as she is ill-equipped to deal with all the mistrust, deceptions and lies that she encounters in Moscow on a daily basis. The novel too takes its reader down various avenues of deception so we are never quite sure, like Martha, what the real story is.
Rachel Joyce, Miss Benson's Beetle (Doubleday)
A new novel from this writer is always something to look forward to, and this certainly exceeds expectations. Leaving a drab 50s Britain, its title character sets off for New Caledonia to discover a rare beetle and is joined on her journey by the extrovert Enid Pretty, who has her own reasons for disappearing. They are followed by Mundic, another fugitive from life itself who is traumatised from his experiences as a Japanese POW on the Burma railway. A novel of flight and sanctuary; danger and safety, Joyce's damaged characters take on whatever fate puts in their way – will they succeed in fulfilling their dreams?
S G Maclean, The Bear Pit (Quercus)
This is historical fiction at its very best. London 1656: Captain Seeker is out to thwart an assassination attempt on Oliver Cromwell. Terrific characters (many based on 'real' people), an authentic evocation of time and place all help to transport the reader to a dark and dangerous world. The build-up of suspense is particularly good. This is the fourth in the 'Seeker' series but stands well on its own. It will however make you want to read more of not just this series but her Alexander Smeaton one too: those are based in 17th century n-e Scotland.
Abir Mukherjee, Death in the East (Vintage)
The fourth instalment in the Sam Wyndham series, but this has quite a distinctive and different feel to it. There are two timelines; one is in London in 1905 and tells the story of Sam before he joins the Police in Calcutta. The other story sees him in the hills in India in 1920s, recovering from his opium addiction. But his two different lives clash in the most unexpected and riveting way. This novel cements the reputation of Mukherjee as a crime writer with a real difference.
Struan Murray, Orphans of the Tide (Penguin Random House)
This book, marketed for 'young adults' but a fascinating read for all ages, has created quite a stir. This fantasy adventure takes place in the last city on earth which survived the Drowning – and the people of the City blame the Drowning on a being they call 'The Enemy'. But who is this? The Enemy can take possession of any living person so how can you tell friend from foe? The Times called this book 'unputdownable' and it rightly deserves that adjective!
C J Schüler, Along the Amber Route (Sandstone Press)
From St Petersburg to Torcello, this outstanding travel book follows the road the amber trade followed at the height of its popularity. And what a fascinating trip the writer takes us on – through layers of history, geography, memoir, observation – to bring to life not just the incredible substance that amber is, but the overlooked histories of the road the amber trade followed. Our word 'electricity' comes from the Greek for 'amber' and that is just one of the dozens of interesting insights this book holds. A fascinating read.
Articles/Blogs/Stories
Adventure into Books
Cost: $
Duration: weeks
Time: -
[Form: booking_form_courses] Liquid error