Adventure into Books
A local bookshop offering something for all, with an emphasis on Scottish authors, children's books and local interest.
https://www.adventureintobooks.co.uk/
Tel: 01250 872 852
Updated: 12:10 Wednesday 1 November.
This listing is managed by: kate@k8connect.co.uk and is a paid for listing - thank you for your support Kate Davies.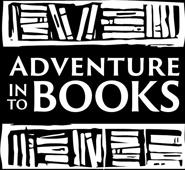 ---
Email Business
Address:
26 Wellmeadow, Blairgowrie, PH10 6AS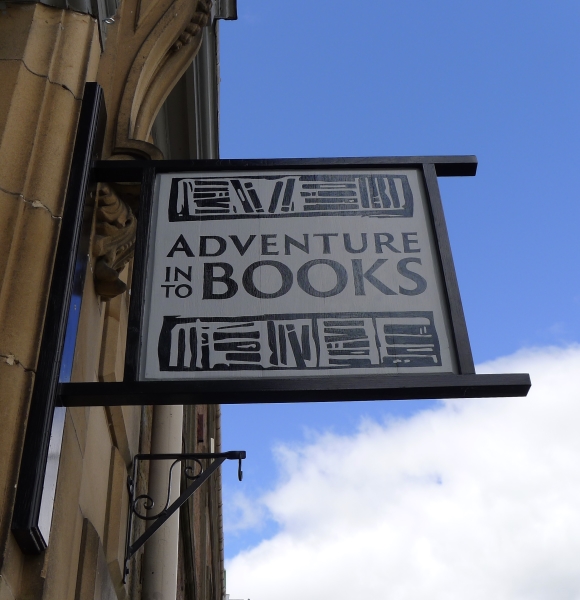 ---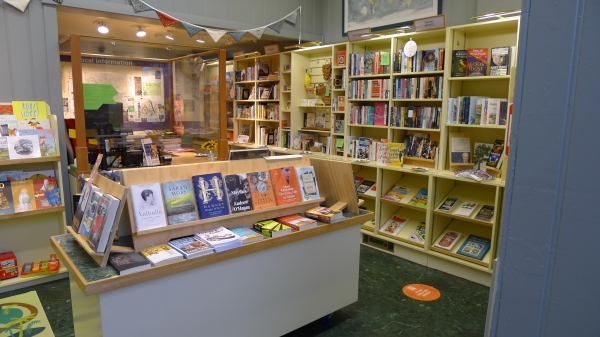 Owner/Manager:

Kate Davies

Opening Times:

Open Tuesday-Saturday, 10am-5pm
With a dedicated children's area, a focus on Scottish authors and a comfy reading nook, Adventure into Books offers a range of new titles, 'wouldn't be without' favourites, biographies, poetry, histories, travel memoirs, maps, hobby books - in fact, something for all readers, whatever their interests or ages. We also have a range of other gifts, including jigsaws, candles, games, mugs and tea-towels, and offer National Book Tokens, which make a great gift if you're not quite sure what book someone might like.
We're first and foremost a bookshop for Blairgowrie and its visitors - a place to browse, buy your books, have a blether and swap recommendations. We are open Tuesday-Saturday, 10-5pm.
You can also order from us online by visiting our page on Bookshop.org: https://uk.bookshop.org/shop/adventureintobooks. Unlike many other online book sites, Bookshop.org is designed to support independent bookshops on the UK's high streets - or in our case, Blairgowrie's Wellmeadow.
Here are a few of the books we've enjoyed recently - you can also find more recommendations on our website (adventureintobooks.co.uk) and of course in the bookshop:
Paper Cup by Karen Campell. Winner of BOOKMARK's Book of the Year 2023. The hugely moving story of Kelly, who is homeless and living on the streets of Glasgow. As she sets out to do a good deed, she embarks on an emotional and physical pilgrimage back to her home town. The place her own troubles started. It's an emotional and very human story of blame, guilt, hope and redemption.
The Island of Missing Trees by Elif Shafak. This was sort-listed for the Women's Prize for Fiction 2022, and is hugely popular with our customers. This is a story of love, family secrets and displacement. Starting in Cyprus in 1974, two teenagers from two divided communities meet, and part as civil war breaks out. It takes decades for them to reunite, but the harsh memories and deep scars continue to bite.
The Dog of the North by Elizabeth McKenzie. Penny Rush lurches from one crisis to the next - mostly generated by her irascible grandmother, Pincer. Separated from an errrant husband, and still coming to terms with the unexplained disappearance of her parents in Australia, Penny could do with some allies - cue the appearance of warm-hearted Burt and dependable Dale. A warm, tragic, funny book.
Midnight at the Christmas Bookshop by Jenny Colgan. A book that offers seasonal warmth, the angst and longing of romance, and of course a wonderful and surprising bookshop. A curl-up-under-a-rug-with-a-glass-of-wine sort of book. Enjoy.
The Winter Spirits: Ghostly Tales for Frosty Nights. You might want to put on all the lights this book, rather than reading it by the light of a candle, as suggested in the flyleaf. A collection of 12 short stories from various and varied writers, including Laura Shepherd-Robinson, Stuart Turton and Jess Kidd, it offers mysteries, ghosts and scares galore.
The Great Storm Whale by Benji Davies. As Noi's grandma tells her story of an unforgettable friendship made between a little girl and a whale long ago, a fresh and fearsome storm is brewing, heralding the start of a brand new adventure for Noi. A great book to read with 3-7 year olds.


Impossible Creatures by Katherine Rundell. Christopher's world is suddenly overrun by an avalanche of mythical creatures, as the spells that had kept them protected wear thin. He and a mysterious girl, Mal, are caught up in an urgent quest to find the truth. Imaginative, marvellous fantasy at its best (ages 8+).
An Amazing History Atlas of Scotland by local author David MacPhail. This fascinating historical atlas takes readers on a tour through time and place. From the glaciers of the ice age to the settlers of the neolithic. From the Viking invaders and Jacobite supporters, to the great Enlightenment thinkers. From the Highlands, Lowlands and Islands to Scotland's crofts, castles and cities. Fun and facts galore! Great for the whole family.
Adventure into Books Book Blether: first Wednesday of each month, 7pm, in the bookshop
An informal gathering at the bookshop, where all are welcome and to chat about our experiences of a particular book and swap recommendations for others. Promise, no exam questions, just friendly blether over a cup of tea.
Coming up:
• 1st November: Lessons in Chemistry by Bonnie Garmus
• 5th December: Theme: festive period- bring a book along that makes you think of the festive period
• 3rd January: The Storied Life of AJ Fikry by Gabrielle Zevin


Articles/Blogs/Stories
Adventure into Books
Cost: $
Duration: weeks
Time: -