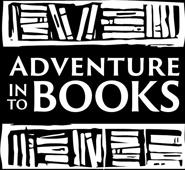 ---
Email Business
Address:
26 Wellmeadow, Blairgowrie, PH10 6AS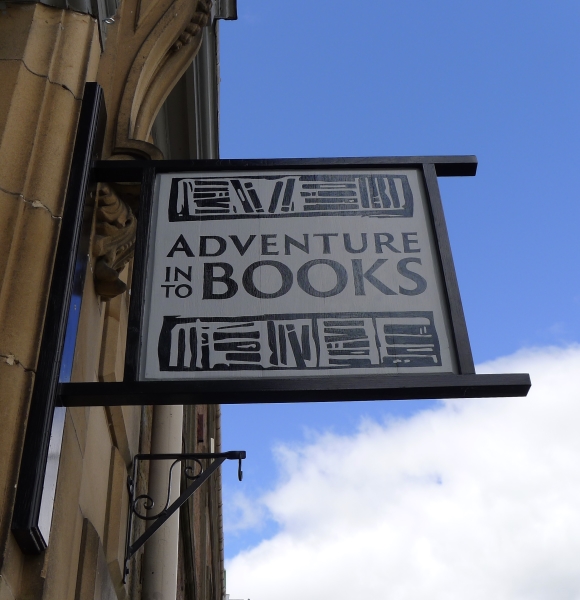 ---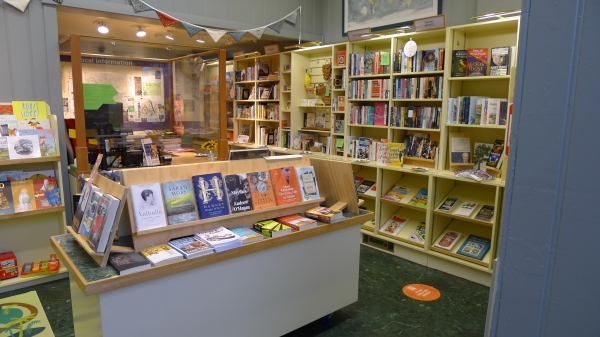 Owner/Manager:

Kate Davies

Opening Times:

Open Tuesday-Saturday, 10am-5pm
With a dedicated children's area, a focus on Scottish authors and a comfy reading nook, Adventure into Books offers a range of new titles, 'wouldn't be without' favourites, biographies, poetry, histories, travel memoirs, maps, hobby books - in fact, something for all readers, whatever their interests or ages. We also have a range of other gifts, including jigsaws, candles, games, mugs and tea-towels, and offer National Book Tokens, which make a great gift if you're not quite sure what book someone might like.
We're first and foremost a bookshop for Blairgowrie and its visitors - a place to browse, buy your books, have a blether and swap recommendations. We are open Tuesday-Saturday, 10-5pm, subject to Covid restrictions.
You can also order from us online by visiting our page on Bookshop.org: https://uk.bookshop.org/shop/adventureintobooks. Unlike many other online book sites, Bookshop.org is designed to support independent bookshops on the UK's high streets - or in our case, Blairgowrie's Wellmeadow.
Among many fabulous new titles that have come out recently, here are some that have particularly caught our eye:
Going to the Berries: Voices of Perthshire and Angus Seasonal Workers by Roger Leitch. This book is full of contributions from locals and seasonal visitors, enriched with fascinating archive material, recalling their memories of berry picking and agricultural work across Tayside.
The Lost Lights of St Kilda by Elisabeth Gifford A haunting love story that sweeps from the desolate community of St Kilda, evacuated to the mainland in 1930, through the brutal realities of the Second World War. Chrissie and Fred should never have parted. After surviving a desperate escape from imprisonment in a POW camp in France, Fred sets out to find Chrissie again, sustained only by hope.
Rose Nicolson by Andrew Grieg Featured at BOOKMARK's meet the author event in May, this story has it all. Set in the immediate aftermath of the Scottish Reformation, when Queen Mary has fled and her heir, Jamie, is but a boy, this is a tale of menace, conspiracy and high politics. For our protagonist, Will Fowler, it is also a tale of love, friendship and derring-do. It's out now in hardback, with the paperback coming out in June.
The Paris Apartment by Lucy Foley A page-turning thriller. Set in a beautiful old apartment in a quiet corner of Paris, the cast assembles, murder is committed and the tension builds. This is currently out in hardback, with the paperback coming out in September.
A Tidy Ending by Joanna Cannon Don't be fooled by the suburban, domestic setting. This is a twisty story of a daughter's relationship with a beloved father, the damage inflicted by a deep psychological trauma and…. No, I cannot give anymore away, except to say I truly did not see that end coming!
Solve your Own Mystery: The Monster Maker by Gareth P. Jones A brilliant book for kids, with endless possibilities! Following a fiendish crime, the reader plays the role of the detective, choosing which clues to follow and what happens next in this puzzling and hugely entertaining mystery (age: 7+).
The Adventures of Tom Sawyer by Mark Twain For children of all ages! Told with great wit, it's a delight to read (and re-read). Remember the scene where Tom has to whitewash a fence, and manages to motivate (or manipulate?) his friends into doing the work for him? Genius! Though I'm not letting our grandson read that bit just yet - not until clearing the table after tea is fully ingrained!
Articles/Blogs/Stories
Adventure into Books
Cost: $
Duration: weeks
Time: -