Adventure into Books
A local bookshop offering something for all, with an emphasis on Scottish authors, children's books and local interest.
https://www.adventureintobooks.co.uk/
Tel: 01250 872 852
Updated: 10:25 Wednesday 23 December - information changing regularly at the moment so do check with the business direct.
This is a Silver listing.

---
Email Business
Address:
26 Wellmeadow, Blairgowrie, PH10 6AS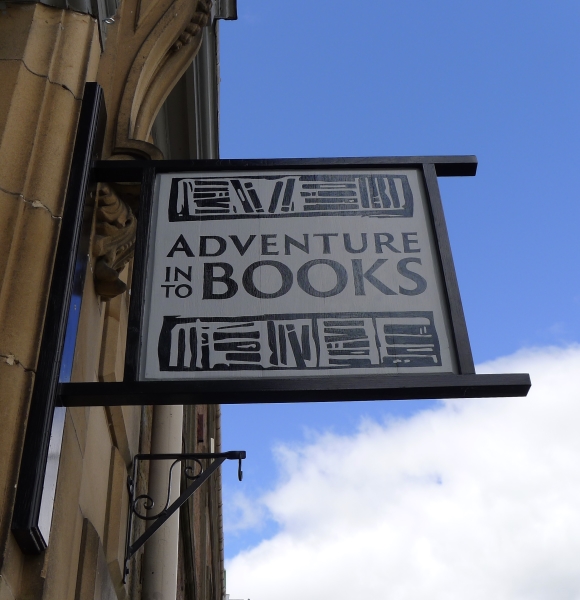 ---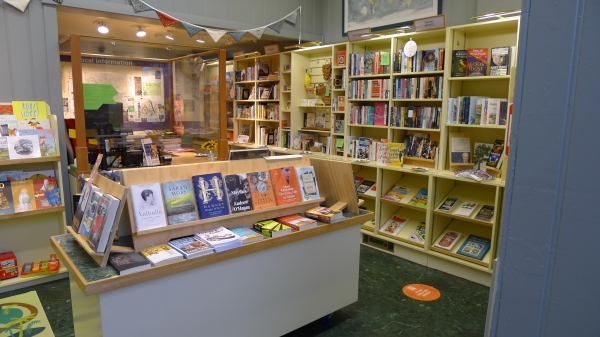 Owner/Manager:

Kate Davies

Opening Times: Open post coronavirus


Usually open Tuesday-Saturday, 10am-5pm

Temporarily closed from 25th December until Tier 4 Covid-restrictions are lifted in 2021
With a dedicated children's area, a focus on Scottish authors and a comfy reading nook, Adventure into Books offers a range of new titles, 'wouldn't be without' favourites, biographies, poetry, histories, travel memoirs, maps, hobby books - in fact, something for all readers, whatever their interests or ages. We also have a range of other gifts, including jigsaws, candles, games, mugs and tea-towels, and offer National Book Tokens, which make a great gift if you're not quite sure what book someone might like.
We're first and foremost a bookshop for Blairgowrie and its visitors - a place to browse, buy your books, have a blether and swap recommendations. We are usually open Tuesday-Saturday, 10-5pm, but will be closed from 25th December until the Tier 4 Covid-restrictions are lifted in the new year.
However, you can still order from us online by visiting our page on Bookshop.org: https://uk.bookshop.org/shop/adventureintobooks. You can search for any book from our page and your orders will be delivered to you as you direct. If you buy a book from our page, we will receive the full profit from that book. To keep supporting us, just bookmark our page and come into Bookshop.org through your saved link. Unlike many other online book sites, Bookshop.org is designed to support independent bookshops on the UK's high streets - or in our case, Blairgowrie's Wellmeadow.
Among many fabulous new titles that have come out recently, here are some that have particularly caught our eye:
Islands of Mercy by Rose Tremain
Recommended by our book festival friends, BOOKMARK, this novel spans the globe. Set in the 19th century, the characters we meet live a terrific and serious story, as they each search for 'places of consolation and solace'. It was both difficult to put down and hugely satisfy in its conclusion.
The Liar's Dictionary by Eley Williams
The language in this book is just delicious and the story is both gentle and classic – of mis-matched rivals in love. It's also funny and surprising, with a choking pelican, a menacing nuisance caller and a fatally determined moth, traipsing up and down a railway carriage window, all playing noteworthy cameo parts. I loved coming across words such as psithurism (the rustling of leaves) and clepsammia (an hourglass, from the Greek for theft and sand). But most of all, I loved the confirmation that language needs to live and change.
Mr Wilder and Me by Jonathan Coe
Described by various reviewers as 'bittersweet', this has been recommended by one of our customers and will be joining my 'duvet-days' book selection to see me through January. Set on a Greek island in the summer of 1977, Calista finds herself working for Hollywood director Billy Wilder: her life is about to change for good.
Going to the Berries: Voices of Perthshire and Angus Seasonal Workers by Roger Leitch
This is a must for our local community along Strathmore but will also appeal to anyone interested in knowing more about the social history of this major industry. The book is full of contributions from locals and seasonal visitors, enriched with fascinating archive material, recalling their memories of berry picking and the many agricultural and estate activities that were taking place during a time of great change.
Dance Like a Flamingo by Moira Butterfield
Ideal for 2-5 year olds. Bright, fun and active – and just the thing for grown-ups wanting to shake off some mince pies. Perhaps check no one is videoing this before you get too carried away?
Amari and the Night Brothers by BB Alston
Due out on 21 January, I love, love, love this book. Suitable from about 9 upwards, Amari finds herself in a summer school for people with special, supernatural talents. She needs to learn fast and quickly work out who she can trust if she's to find out what's happened to her big brother and hero, Quinton. If you like adventure stories and magic, this is one for you.
Articles/Blogs/Stories
Adventure into Books
Cost: $
Duration: weeks
Time: -
[Form: booking_form_courses] Liquid error