Uniform Exchange
Expected Restart Date: Not known
Updated: 10:58 Monday 1 November - information changes regularly so do check with the group direct.
This free listing is made possible by groups and businesses who pay for their listings - this listing has yet to be claimed .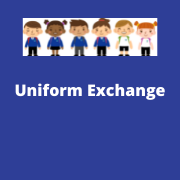 ---
The Uniform Exchange aims to encourage the people of Strathmore and the Glens to recycle and donate school uniform. This uniform could enhance the lives of other children, support a circular economy and help to reduce waste.
Get in touch if you are:
- Looking to donate uniform
- Looking to reuse uniform
- Looking to volunteer with us
and for anything else!
Visit the Facebook page or send us an email!