Saturday Lunch Club

Phone: 07802 210312
Restart Date: 30 May 2020
Updated: 20:42 Friday 29 October - information changes regularly so do check with the group direct.
This listing is managed by: samstewart1504@gmail.com and is a paid for listing - thank you for your support Sam Stewart. .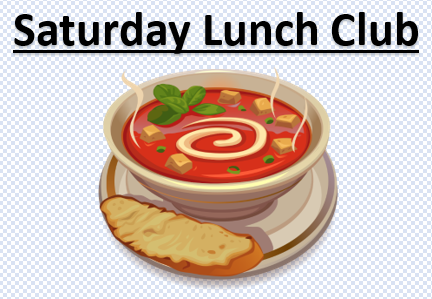 ---
The Saturday Lunch Club delivers homemade soup and cake to your door weekly on a Saturday.
This is a free service during lockdown provided by your community although donations are gratefully accepted.
For further information and to join the Saturday lunch club please call Samantha on:
Or email:
lunchclub@discoverblairgowrie.co.uk
---
Committee:
To be added
---
Minutes/Documents
No items.
We are waiting for a copy of the constitution.
Articles/Blogs/Stories
Articles/Blogs/Stories