PKAVS Carers Hub

http://www.pkavscarershub.org.uk
Phone: 01738 567076
Updated: 14:26 Monday 2 October - information changes regularly so do check with the group direct.
This free listing is made possible by groups and businesses who pay for their listings - this listing has yet to be claimed .
Main Contact: PKAVS
Meeting Time/Location: Check website for activites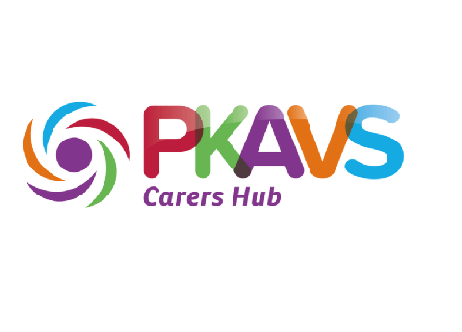 ---
PKAVS Carers Hub offers information, support and advice to Carers across Perth and Kinross. 
"A carer is anyone who cares, unpaid, for a friend, neighbour, or family member who due to an illness, disability, mental health problem or an addiction cannot cope without their support" 
New - March 2016 - Complementary Therapies for Unpaid Carers!
Every carer's story is unique and many do not see themselves as a carer, they feel they are fulfilling a role that anyone else would do in a similar situation i.e. being a parent, a sibling, a friend. You could be looking after someone with:
A long term condition i.e. neurological disability, physical disability, Autism
An addiction i.e. drug and alcohol abuse
Dementia/Alzheimer's
Mental Health problems i.e. anxiety, depression
A learning difficulty 
PKAVS Carers Hub is made up of 3 services:
Young Carers (8-15 years)
Young Adult Carers (16-25 years)
Adult Carers (25 years and above)
What can PKAVS Adult and Young Adult Carers Hub offer you?
Information on support services and how to access them, including key contacts
Information and guidance on respite opportunities
Financial advice i.e. Carers Allowance, Self-Directed Support
Advice on guardianship/power of attorney
Information on Carers Rights
Signpost/refer to agencies that best support your needs
A calendar of events/training/support groups/residentials/day trips for Carers
What Can PKAVS Young Carers Hub offer?
Day trips and residentials
Group nights
School Support 
One-to-ones
Family Support
Information, advice and advocacy
Carers assessments
Our goal is to help carers to have a voice. We want to give you the tools to be able to better manage your caring role in an effective way and to plan for the future so that you can have a life outside of caring. If you feel that you may be a carer and require some support you can visit our website at www.pkavscarershub.org.uk to make a referral or call 01738 567076.
Contact details: PKAVS Carers Hub, The Gateway, North Methven Street, Perth, PH1 5PP. 01738 567076 – www.pkavscarershub.org.uk
Listen to Erman Maglalang talking about Carers:
{module_webapps id="16132" filter="item" itemId="4190398"}
An interview with Sarah from PKAVS talking about young adult carers (age 16 to 25):
{module_webapps id="16132" filter="item" itemId="4190396"}
And an interview with Billy Morrison, Young Carers Coordinator at PKAVS, about young carers (5 - 16):
{module_webapps id="16132" filter="item" itemId="4190395"}