Perth and Kinross Disability Sport

http://www.pkds.org.uk/
Phone: 07999544549
Expected Restart Date: Not known
Updated: 15:47 Monday 15 February - information changes regularly so do check with the group direct.
This free listing is made possible by groups and businesses who pay for their listings - this listing has yet to be claimed .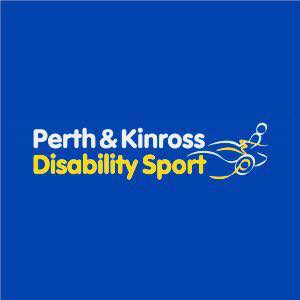 ---
Perth & Kinross Disability Sport (PKDS)
PKDS became a registered charity in 2002. The charity leads the development of sport and physical activity in Perth and Kinross for people of all ages and abilities with a physical, sensory or learning disability. We're a member branch of Scottish Disability Sport and work closely with our colleagues across Scotland.
Our Impact
PKDS was established in the late 1990's by Jen Quinton, as part of a sub-committee of Perth & Kinross Sports Council. Its purpose was to give people with a disability a voice and the opportunity to participate in sport. While a lot has changed since then, that simple focus remains to this day. We're proud to have made a positive impact on the lives of so many people throughout Perth & Kinross.
The PKDS Way | Our Development Plan
Perth & Kinross is a large and dynamic region with many smaller rural communities. That poses its own challenges and is one of the reasons we created our own Development Plan. The plan details how we're going to achieve our goal of making sport and physical activity available to anyone regardless of their ability.
You can download the plan but here are some of the core elements.
We increase opportunities for people with a disability to participate in sport and physical activities in a safe and secure environment. We do this by engaging with our partners and bringing people together.
We inspire the next generation of athletes within Perth & Kinross. We do this by creating a progressive and competitive events programme and pathway to regional, national and international level.
We lead a team of skilled and committed volunteers who inspire people with a physical, sensory or learning disability. We develop, coordinate and promote education and development opportunities for the Perth & Kinross sporting workforce.
We use effective communication to raise the profile of disability sport within Perth and Kinross and beyond. We do this so that everyone is informed of opportunities to participate.
Increasing Participation
Over the years we've supported hundreds of people at a range of events. We're proud of what we've achieved so far, but there's much more to do. We want to create even more opportunities for the discovery of a new sporting or leisure passion. As a charity, PKDS will continue to innovate and lead the way.
If you or a family member would like the opportunity to try a new sport or rekindle a passion for an activity you love, we'd like to help. Please email Graeme Doig, our Branch Coordinator - graeme@pkds.org.uk