Community Market

http://www.strathmoreglens.org/
Phone: 01828 640763
Updated: 11:33 Monday 2 October - information changes regularly so do check with the group direct.
This free listing is made possible by groups and businesses who pay for their listings - this listing has yet to be claimed .
Main Contact: Sue Cole (BEPTA Vice Chair)
Meeting Time/Location: April to September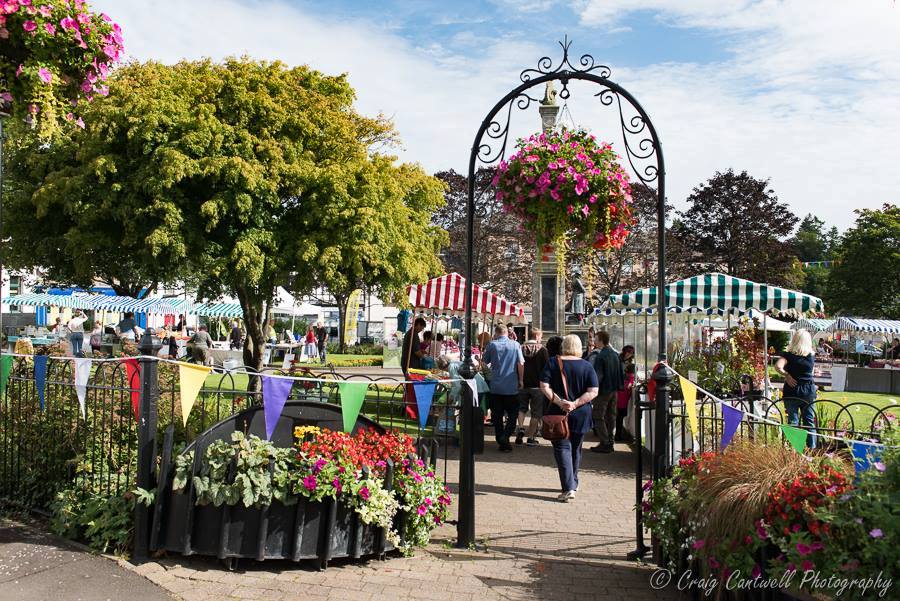 ---
The Community Market is run by Strathmore & The Glens Rural Partnership, a member of BEPTA, to promote local produce where use of fossil fuels in transportation and wasteful packaging are kept to a minimum.
We want to create a friendly and accessible environment where everyone is welcome. The market is also a great opportunity to showcase local produce and locally made food and drink, while promoting the relationships between all members of the community including the general public, shoppers, businesses and visitors. 
The market is held every year from April – September on a Saturday, and takes place from 10am – 3pm in the Wellmeadow, Blairgowrie.
If you wish to participate as a stall holder, please contact Sue Cole at sue@nscdesign.com.
Covid 19
The latest lockdown plan indicates that social distancing and limited numbers will be mandated until phase 4.  While the majority of the volunteers who run the market fall within the higher at-risk category and the difficulties associated with managing people in the Wellmeadow it is unlikely that the markets will return until either there is a local relaxation or we reach phase 4.