The Old Cross Inn & Restaurant
The Old Cross Inn & Restaurant is a family-owned business situated in the wonderful town of Blairgowrie.
https://www.theoldcrossinn.com
Tel: 01250 875 502

Updated: 13:16 Tuesday 10 May 2022.
This is a free listing made possible by groups and businesses who pay for their listing
Address:
Alyth Road, Rattray, Blairgowrie, Scotland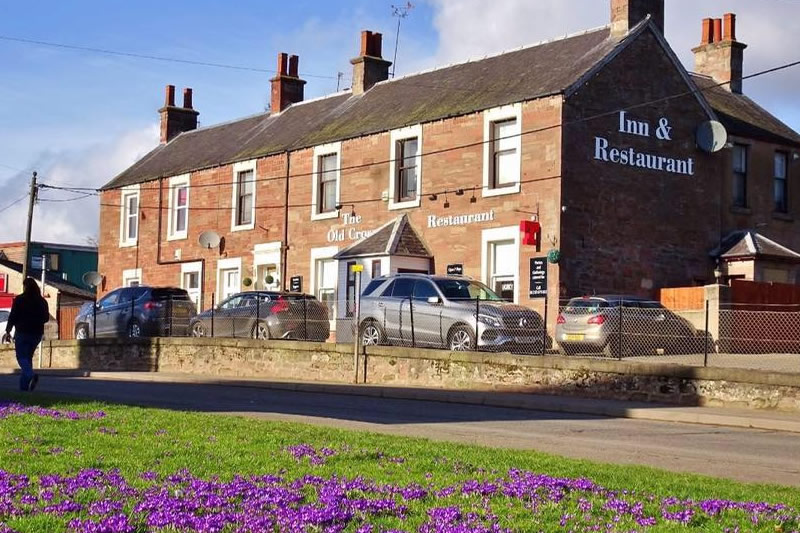 Owner/Manager:

Kelly and Ian Mann

Opening Times:

Mon - Thu 12pm - 9.30pm
Fri - Sat 12pm - 23.30pm
Sun 12pm - 6.30pm

Our traditional coaching Inn was built in Old Rattray around 1865, and originally called The Rattray Hotel. It has changed hands over the years and is now a family run Inn. Since June 2017 the Inn has been owned by Ian & Kelly Mann and their family. Kelly is a local of Rattray and grew up just across the road.
Ian, Kelly and their family welcome you all to their Inn and hope you enjoy your visit.
We are a short stroll from the town centre of Blairgowrie.
Based in the heart of Perthshire we are surrounded by beautiful scenery with famous golf courses nearby. Glenshee ski-ing resort, fishing, walking, breweries and family attractions are all within a short distance.
With our 8 passenger seat mini bus we can offer package deals to anyone looking to explore the surrounding areas.
Our restaurant is open 6 days a week, with food also being served in the lounge bar where pets are welcome. We have a large beer garden to the rear of the property, where pets are also welcome.
We offer entertainment on a regular basis – live music, quiz nights, tapas nights and theme nights.