Nationwide Building Society
For all your financial needs
https://www.nationwide.co.uk/
Tel: 0800 554 0969

Updated: 18:33 Sunday 28 June 2020.
This is a free listing made possible by groups and businesses who pay for their listing
Address:
13-15 Leslie Street Blairgowrie PH10 6AH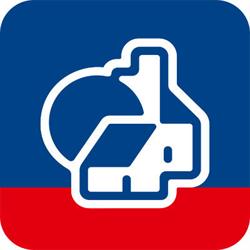 Owner/Manager:

Opening Times:

From Monday 23 March 2020 until further notice:

Mon 9.00am to 2.30pm
Tue 9.00am to 2.30pm
Wed 10.00am to 2.30pm
Thu 9.00am to 2.30pm
Fri 9.00am to 2.30pm
Sat/Sun - closed
We're on the high street
We're committed to giving our members the best possible experience. We know that, no matter how good technology gets, there'll be times when you'd rather deal with us in person.
We are here for all your financial needs.
We're here for the community
We're committed to building society - for the good of our members and the communities in which they live and work. That's why, when you're a member of Nationwide, you get a say in the way we're run and the causes we support.