Graham Pest Control
Your local choice for all Pest Control issues
https://www.grahampestcontrol.com/
Tel: 0800 14 65 44

Updated: 07:24 Wednesday 4 November - information changing regularly at the moment so do check with the business direct.
This is a free listing made possible by groups and businesses who pay for their listing
Address:
Skirmie Park, Welton Road Industrial Estate, Blairgowrie, Scotland PH10 6NP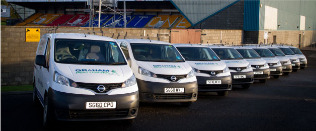 Owner/Manager:

Ross & Stuart Graham

Opening Times: Opening:


9am - 5pm Monday - Friday
Graham Pest Control is Scotland's preferred and biggest independent pest control firm with vast experience in managing pest problems in homes, farms, offices, Factories, Shops, Restaurants, Hotels, Schools, Pubs, Hospitals, Sports Grounds, Airports, Cinemas, Cafes, Cinemas, Theatres, Wine Bars, Campsites…to name a few.
We are a family run, award winning business based in the heart of Scotland. We have local Technicians based throughout the country to ensure a rapid response to all emergency work. Our vehicles are all fitted with GPS trackers and with the latest back office software, we are able to supply our clients with prompt responses to calls where the nearest resource can be allocated, cutting down travelling time and reducing fuel use. Treatment reports and invoices are also electronically generated and emailed to the client with 'Before and After' photographs and details of any recommendations to prevent further infestations.