Dalmore Inn
Restaurant - Fine Scottish Dining & Great Service
http://www.dalmoreinn.com/
Tel: 01250 871088

Updated: 13:17 Thursday 6 August 2020.
This is a free listing made possible by groups and businesses who pay for their listing
Address:
Perth Road, Blairgowrie, PH10 6QB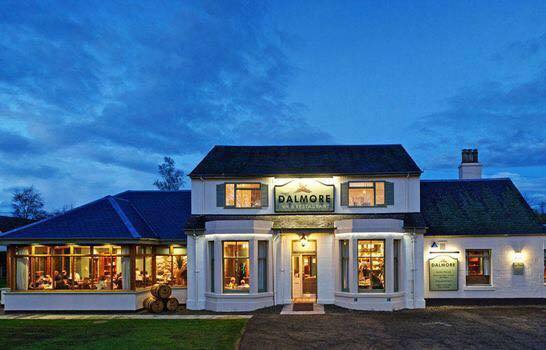 Owner/Manager:

Alan Bannerman

Opening Times:

Mon - Sun from 10am to 9pm
The chefs and staff of the Dalmore Inn would love to welcome you to our unique restaurant where you can be assured of an attentive service and excellent cuisine.
Situated just outside the town, we take great pride in sourcing fresh local ingredients to ensure our menu is varied and reflects our love of Scotland! Our chefs, David Cochrane and Iain Naysmith, thoroughly enjoy creating each and every item on our menu as well as creating Daily Specials using whatever is in season. Our menu often includes pigeon, duck, grouse, quail and guinea fowl as well as beef, venison, hare and rabbit.
To meet demands, since opening in 2009 we have added a Light Lunch and Steak Menu which both prove popular. See our menus here or read more about the chefs and our front of house team.
Open every day from 10am until 9pm, you can join us for lunch, dinner or just a coffee, we are here to make your visit an enjoyable, relaxing experience. Whether you visit for a Special Occasion or for a family meal as children are welcomed, our aim is to serve you.
Keep an eye on the website and our Facebook and Twitter accounts as we provide regular updates and details of events.