Angus Hotel
The Angus Hotel is Blairgowrie' a premier leisure hotel with a modern indoor pool and health spa.
http://www.theangushotel.com/
Tel: 01250 872455

Updated: 13:23 Thursday 6 August 2020.
This is a free listing made possible by groups and businesses who pay for their listing
Address:
Angus Hotel, Wellmeadow, Blairgowrie, Perthshire, PH10 6NQ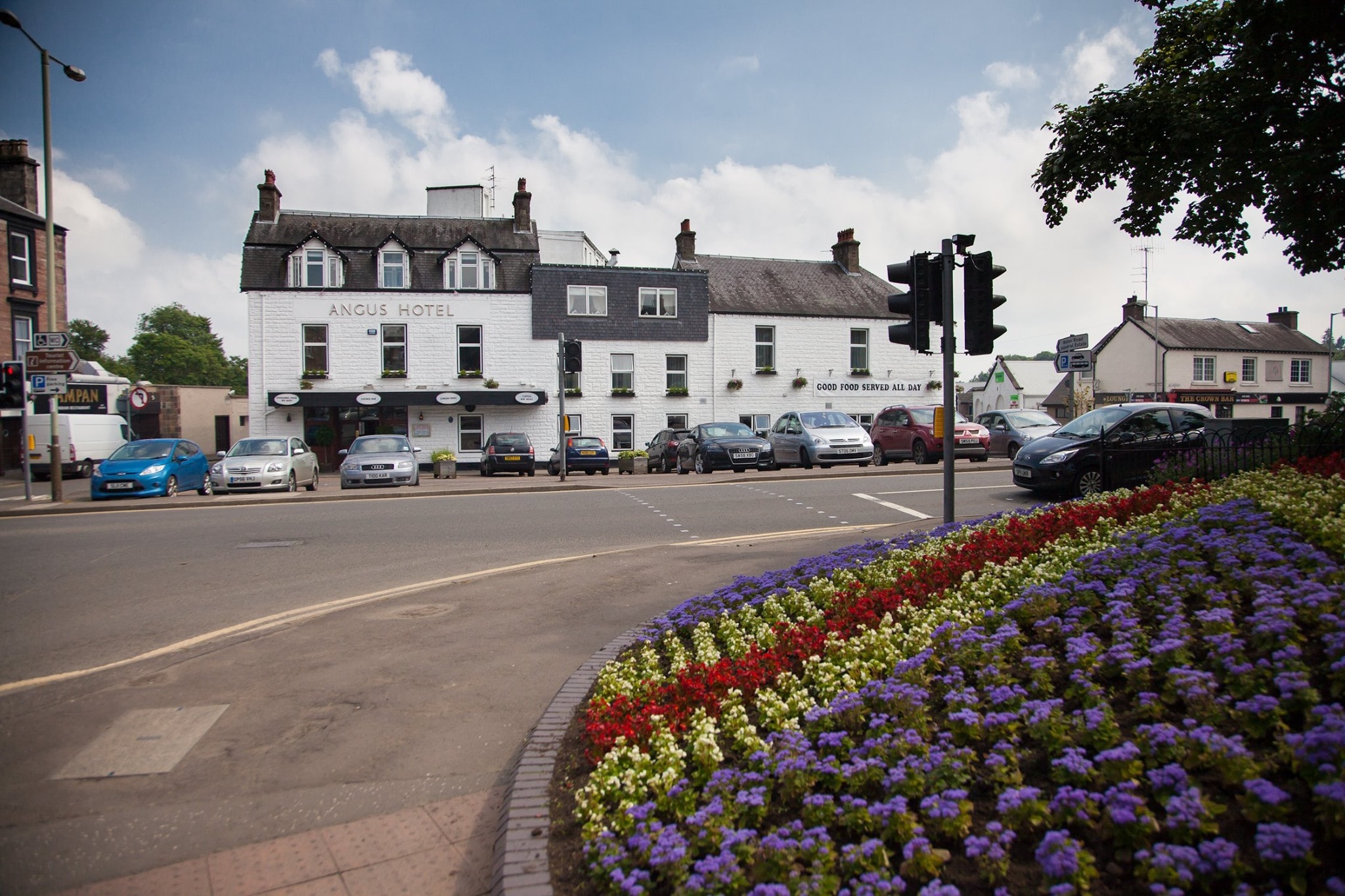 Owner/Manager:

Murray Scott
Blairgowrie's premier leisure hotel is one of only four in Perthshire with a modern fully equipped leisure club and indoor pool. Relax and unwind in a very informal family owned hotel that offers an unbeatable combination of professional service, comfort and customer care.
All 89 en suite bedrooms are supremely comfortable and there are copious amounts of relaxing communal space with a lift providing easy access to all floors. Our attractive restaurant offers outstanding, freshly cooked cuisine from an extensive menu.
The Ballroom regularly comes alive to the skirl of the pipes and revel of party goers enjoying the Ceilidhs, live cabaret and Highland nights. The Angus has been one of Perthshire's best known hotels for over 100 years. Set in the pretty county town of Blairgowrie, the hotel provides many touring opportunities and is within easy reach of Glenshee, Royal Deeside, Balmoral, Dunkeld, Pitlochry and Perth and is just over ah hour from Edinburgh. Nearby visitor attractions include Blair Castle, Glamis Castle, Scone Palace, Perth Races, Perth and Pitlochry Theatres, MV Discovery and the Verdant Works at Dundee and The Hermitage and Cathedral at Dunkeld.
Swimtime - swimming lessons
Our classes are small, which means that our pupils get lots of attention and make great progress.
Swimtime lessons take place at The Angus Hotel Leisure Club every Tuesday after school. For more information, or to book, please call Paul or Ian on 0131 278 0444. Discounts apply for Leisure Club Members, lessons are open to both members and non-members.