Walkathon 2023 Dates Announced
Date: Wednesday 1 February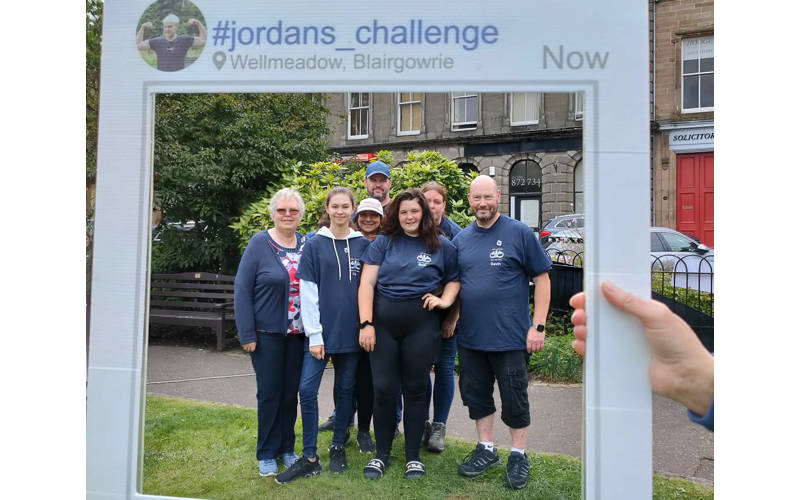 Press Release February 2023.
The dates have been announced for the third annual 24-hour Wellmeadow Walkathon in Blairgowrie – hosted by Blairgowrie and Rattray Development Trust (BRDT) to raise money for Jordan's Challenge.
The popular fundraising event will take place on the weekend of Saturday, August 5th and Sunday, August 6th from 4pm to 4pm.
Previous years have seen nearly 200 people from almost 50 groups, organisations and businesses take it in turns to walk around the town centre focal point for a one-hour slot, raising funds and awareness of the stigma that surrounds mental health.
And places are already filling up fast with those keen to support the event once more.
Jordan's Challenge was set up in 2021 by east Perthshire mum Susan Hart, who walked or cycled five kilometres every day for six months in memory of her son Jordan, who died by suicide just days before his 17th birthday in 2020.
Since then, thanks to the support of the local community in Blairgowrie and Rattray and beyond – the family has raised nearly £20,000 for a series of 57 benches in and around the town (last 6 to be placed this year) and for a mental health and outreach hub in the town.
The 'happy to chat – happy to listen' benches provide a space where people can come together and talk, helping to reduce social isolation and encouraging people to get out and about, and what started out as plans for just one bench developed into three bench trails located in Blairgowrie, Rattray and around the Cateran Trail.
The mental health and wellbeing hub, currently located in a specially designated room in the BaRI building on Blairgowrie High Street, offers a free space to any mental health and wellbeing related services.
Amongst the groups that already use the space are Perth and Kinross Council's Wellbeing Support Team, a mental health art group, the Women's Walk and Chat group, the Cuppa and a Cake group, Churches Action For The Homeless, Barnardos and Mindspace.
It is hoped that through fundraising, including donations and from events such as the Wellmeadow Walkathon in the summer and the #KeepTalkingForJordan event on his birthday, the service will be able to expand to include a sensory room and other facilities that would support the groups that use it.
The Walkathon is also part of Susan, Gavin and Bethany's ongoing efforts to raise awareness of the stigma that often still surrounds mental health and support for those in need.
Susan said: "We want to be able to provide services in a local, safe environment to support the community, and ensure that people don't have to worry about the logistics of getting to Perth or Dundee if they are in crisis.
"And we hope that by talking about suicide and mental health it will help reduce the stigma around it and hopefully help other people who may be struggling.
"It is only by talking about it that we can reduce the stigma attached to mental health, which should be viewed in the same way the same as physical health. "The Walkathon, the outreach hub and the bench trail are all about people coming together to talk and to listen, and to raise awareness that it's okay not to be okay."
Efforts to establish the mental health and wellbeing hub in the town are being coordinated by BRDT through its community engagement work.
Sam Stewart, community engagement coordinator with BRDT, said: "BRDT's work is led by the community for the community.
"We support community groups, individuals, and volunteers to deliver projects to enhance the town for the benefit of all and the Wellmeadow Walkathon, the bench trail and the mental health and wellbeing hub are fantastic examples of that in action.
"The mental health and wellbeing hub is bringing vital services into the town to save people having to travel to Perth or Dundee to access them.
"A number of groups such as the Women's Walk and Chat group and get-togethers like the weekly cuppa and a cake sessions are already using the building which is great but there is still a long way to go.
"We know that services want to provide outreach in towns like Blairgowrie and Rattray but often can't afford to hire the space. If we can support them by being able to provide the space then that has to be a good thing.
"It's an amazing tribute to Jordan and we are so very grateful to everyone who is supporting us do what we can to help others."
The benches all have plaques with the Walkathon logo – designed by Jordan's friend Holly Richardson – and the name of the group or organisation that has supported it on it. They are all numbered and a digital map detailing their locations is available online at www.discoverblairgowrie.co.uk so that people can follow the bench trail visiting as many as they wish to.
For more information or to book your slot at the Wellmeadow Walkathon, email sam@discoverblairgowrie.co.uk
Previous Posts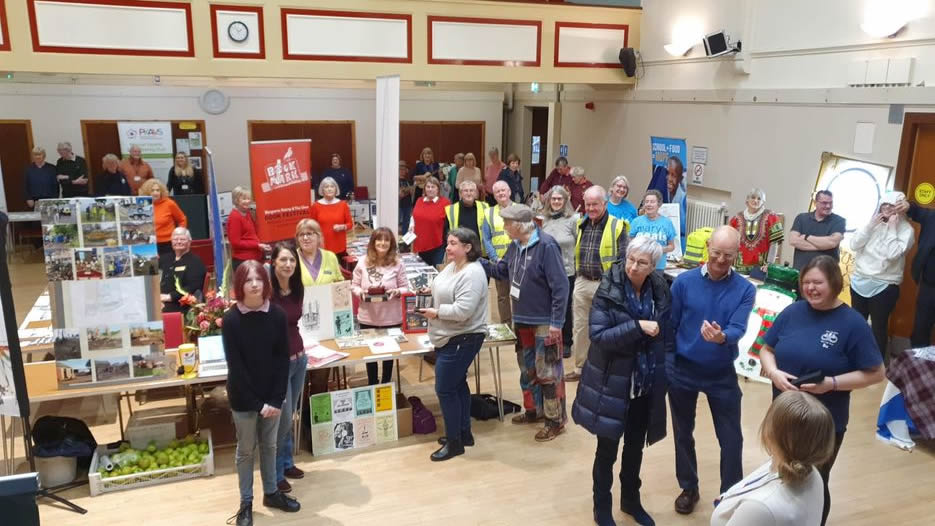 A showcase event offering community groups i... Read More >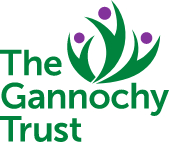 Blairgowrie and Rattray Development Trust (B... Read More >