Happy to Chat, Happy to Listen Bench Trails
#JordansChallenge
In memory of Jordan Hart 2003 - 2020
Updated: 00:12 Saturday 23 July 2022.
You Are Viewing All Bench Trails
---
---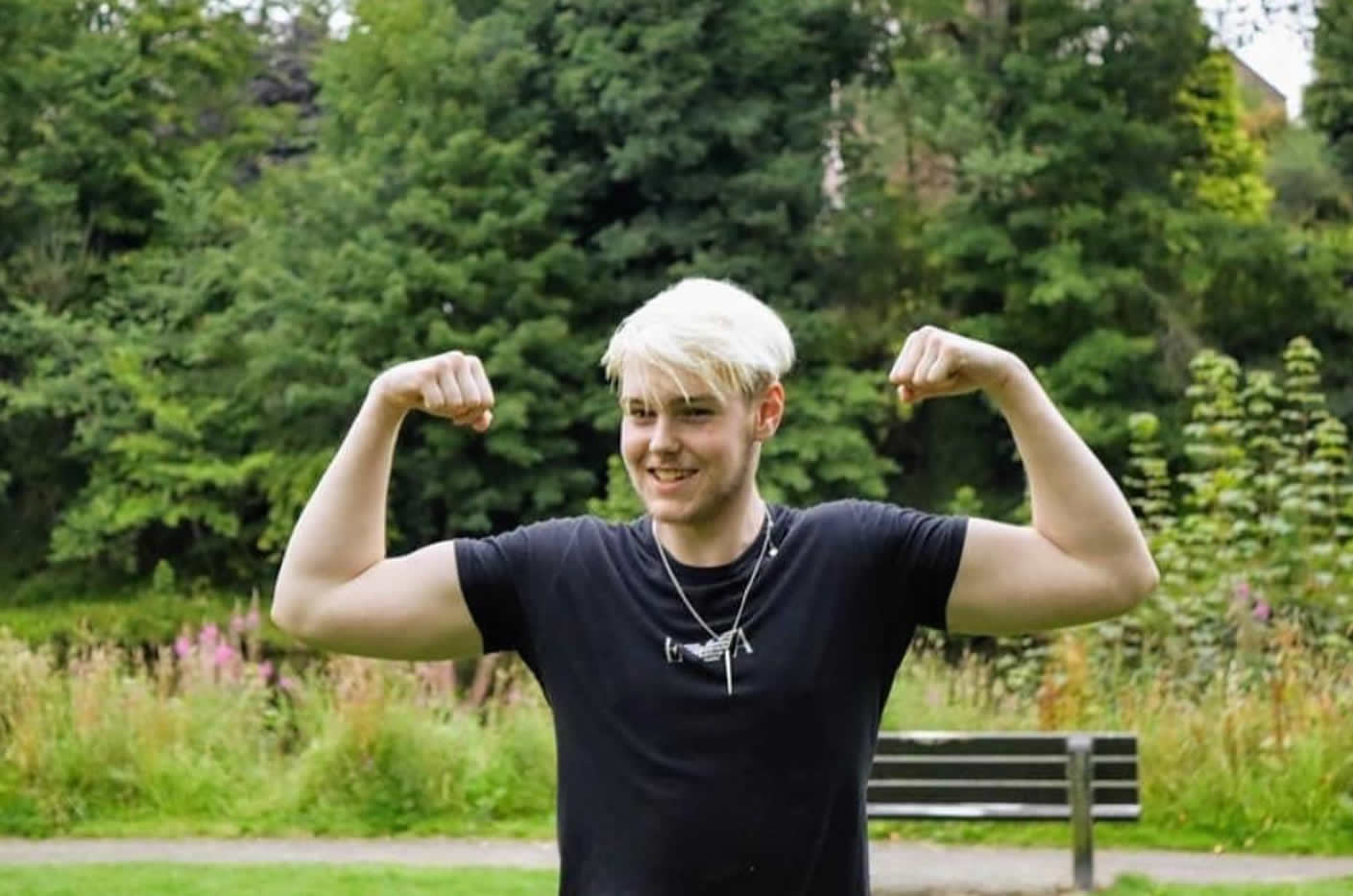 Jordan Hart
---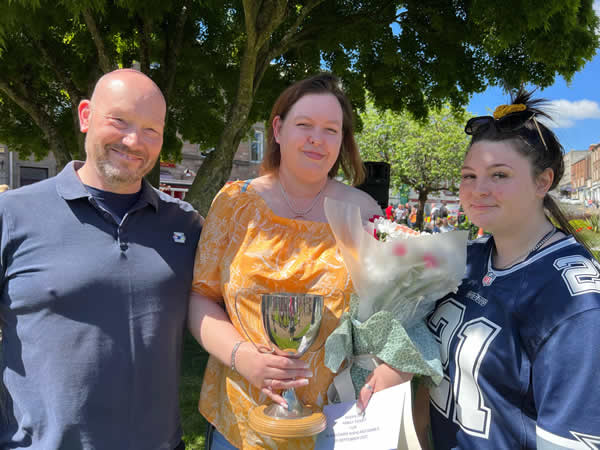 Gav, Su and Beth Hart
Photo Courtesy of the Blairgowrie Advertiser
Happy to Chat, Happy to Listen Bench Trails - Background
After the amazing success of Walkathon 2021 which raised almost £10k, Su had one of her 2am thoughts - I'd like to have 5 benches placed around the town to encourage people to sit and chat, call them Happy to Chat, Happy to Listen benches and help remove the stigma of mental health.
12 months later, 5 became 50 and a few spots around the town became 3 separate trails, 1 in Blairgowrie, 1 in Rattray and 1 around the Cateran Trail.
The trails and benches are there for you to enjoy. Find one, sit a while, enjoy the peace and tranquility or the movement of people - they are all different, in unique locations with different views just like all of us. If you see someone sitting on a bench, pop over and sit down, say hi, ask how they are. Let them talk or let them listen - let them know either is ok. Let them know their being there has made a positive impact on your day, it's been nice chatting, it's been nice to hear about you or simply say thank you for listening, you've helped me today.
Whilst you sit, say hi to Jordan, say thanks buddy for giving you this opportunity. Think of him and his amazing, loving family who have given us these bench trails.
Thank you Jordan, thank you Su, thank you Gavin and thank you Beth.
With much love.
---
Thank yous
It has been an astounding journey to gather, collect, order, repair, make and create 50 benches, paint 50 benches, seal 50 benches and install 50 benches. A huge effort from Su, Gav, Beth, Michael, John (Agricultural Labour Services), Sam, Lesley, Remy and Max. And thanks to Bob Ellis, Mr Cateran himself for his help and guidance with the locations on the Ctaeran Trail. Well done all of you.