Showcase event for community groups in Blairgowrie and Rattray returns
Date: Wednesday 11 October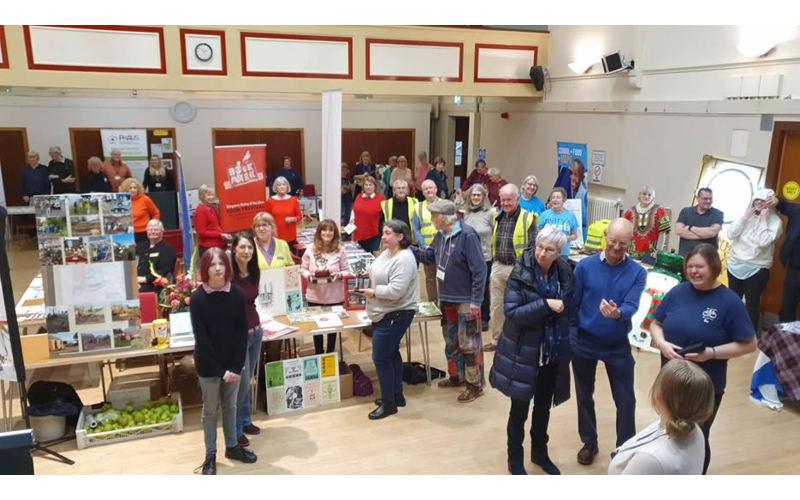 A showcase event offering community groups in Blairgowrie and Rattray the chance to highlight the work they are doing in the east Perthshire town is set to return this month following a hugely successful inaugural event last year.
The event, which will take place on Sunday, October 29th, from 1pm to 3pm in the hall at Blairgowrie High School on Beeches Road, is being organised by Blairgowrie and Rattray Development Trust (BRDT) as part of its community engagement work.
Last year, more than 30 community organisations took part in the event, providing visitors to the various tables and stalls with information and updates on the work that the many hardworking volunteers in the town do, as well as an opportunity to get involved with some of the initiatives and projects carried out by the groups.
And due to the popularity of the event, this year it has moved to a larger venue with more parking.
Amongst those that are taking part this year are Blairgowrie, Rattray and District Climate Café, Blairgowrie and District Rotary, Blairgowrie and Rattray Highland Games, Blairgowrie and East Perthshire Tourist Association (BEPTA), Nest Creative Spaces, Blairgowrie and Rattray Business Association (BARBA), the Our Heritage Group, the International Café, Blairgowrie Bowling Club, Rattray Community Garden - and many more.
There will also be an update on the town's community action plan and the progress that is being made by groups and organisations in working towards the aims and objectives set out in the plan as highlighted by local residents as being of the most importance to them.
Teresa Donaldson, chair of BRDT, is looking forward to what will be an interesting and informative event.
She said "Blairgowrie and Rattray has more than 150 community groups and organisations and BRDT is there to support them in their efforts to make the town a thriving and attractive place to live in, work in and visit.
"As part of this support and our community engagement work, last year we decided to hold an event that showcased all the great work that is going on in the town.
"There was a real buzz at the event, which was fantastic to see, and the feedback we received was very positive, both from community groups and local residents who all found it beneficial.
"We therefore decided to hold another event, this time in a larger venue with additional parking which we hope will allow even more people to come along and find out what is going on, what has been achieved by groups and organisations over the past year or so, and what's coming up.
"It also provides people with an opportunity to get involved in any projects or initiatives that they might be interested in, should they wish to – we know that many if not all of the community groups and organisations in the town would be grateful to have more volunteers on board and this event is a great way to find out more.
"Whether you are interested in supporting the development of the town as a board member of BRDT, or in coaching young people in sporting activities, crocheting with like-minded people over a cuppa or delivering soup with the Saturday Lunch Club, we're sure there is a group that will appeal to you!"
BEPTA has been working closely with the development trust and other groups in the town over the past few months on a number of initiatives, including the design and installation of promotional posters on the former Royal Hotel in the centre of Blairgowrie that highlight some of local events and attractions.
Chair of BEPTA, Murray Scott, said: "BEPTA's main role as the destination marketing organisation for the Blairgowrie and east Perthshire area is to provide aspirational and inspirational content to encourage potential visitors to choose this part of the world for their next trip, and we are very fortunate that Blairgowrie, Rattray and the wider east Perthshire area has much to offer visitors, both in terms of events, attractions and accommodation.
"There is so much good work being done by a huge number of volunteers here in Blairgowrie and Rattray that it makes perfect sense to work together for the benefit of the town, and it is great that BRDT is able to coordinate, communicate, promote and develop those efforts."
Anyone who is interested in finding out more about the event, including what support the Trust is able to offer those taking part, should contact the Trust by emailing admin@discoverblairgowrie.co.uk
Previous Posts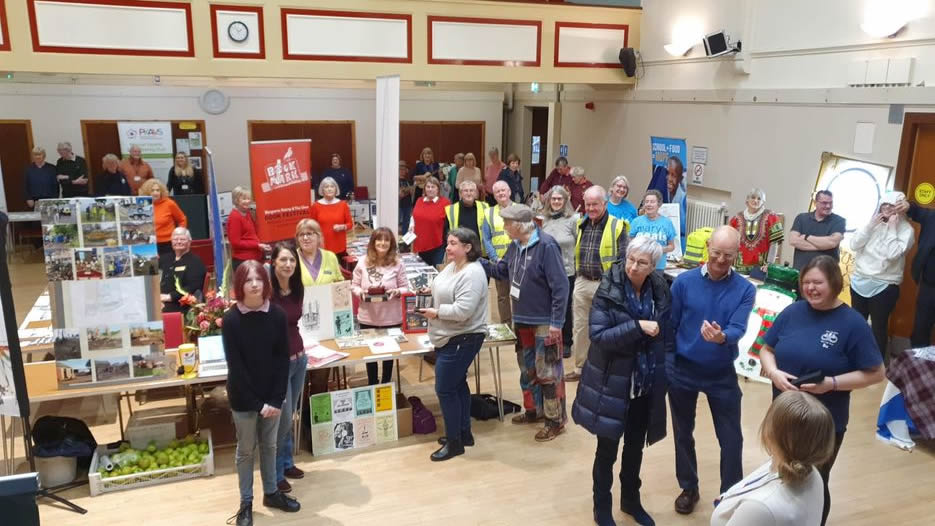 A showcase event offering community groups i... Read More >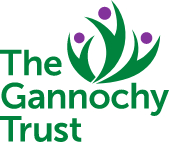 Blairgowrie and Rattray Development Trust (B... Read More >