Good afternoon - Weekly Town Quiz
Welcome to our Town Quiz- it's just for fun! Good Luck (and try not to Google!)
---
(Answers available 15 May 2021)
Q1.
Name the last British monarch to be born outside Great Britain?
George II (born 1683 in Hanover)
Q2: What is the most northerly town in the UK?
Q3: Which actor was dubbed the muscles from Brussels?
Q4: Human cells normally contain how many pairs of chromosomes?
Q5:
What are Facebook and Instagram names? https://www.facebook.com/BlairFlorist https://www.instagram.com/blairflorist/?hl=en
Something Special Flowers
Q6:
It's BRAW to Talk
is a local wellbeing resource with a facebook page, podcast and what else?
Q7: Where is Leeds Castle?
Q8:
Bob Stewart Music
question of the week - Where on the Dunkeld Road can you see a statue of a stag?
Q9: What is the collective noun for a group of giraffes?
May Sponsored by: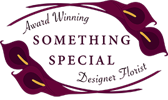 ---

You can save your answers if you
Log In
Print Quiz
8 May 2021
Reveal Answers
This week's answers will be revealed on 15 May 2021.
---
HOW IT WORKS
New questions are released every Saturday
Answers are not available until the following Saturday
You can simply answer the questions as you wish
You can print the questions so you can write your answers, take a photo and message them to the Discover Blairgowrie Facebook page - we will let you know how you got on
You can create an account/login and save your answers
These will be checked for you at some point in the week
Any suggestions then please email admin@discoverblairgowrie.co.uk
You can also send us some questions if you wish!