Cornerstone Deli
www.cornerstonedeli.co.uk
01250 798151
Make your own Strawberry Ice Cream
---
Strawberry Ice Cream is easy to make with a little effort with a whisk. Here we show you how to make home made strawberry ice cream with McIntyres strawberries which have kindly been donated to the larders by Melanie Thomson. For us, this is the tastiest ice cream we have ever tasted! Hope you enjoy it too.
In your kit you have 2 punnets of strawberries, 300g sugar in a bag and a 300g tub of cream. Hold onto the bag and one of the strawberry tubs, you will use these for holding the ice cream.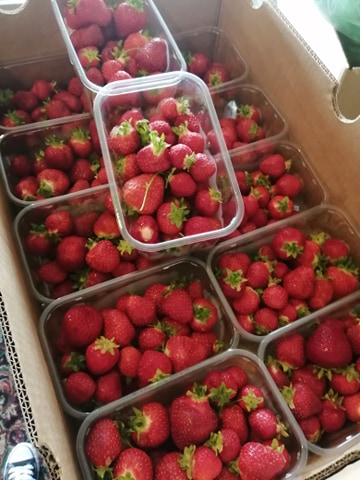 Recipe:
1lb strawbs
300g sugar
300g dbl cream
Method:
Chop, smoosh with fork, blend etc strawbs, mix in sugar, stir in whipped cream.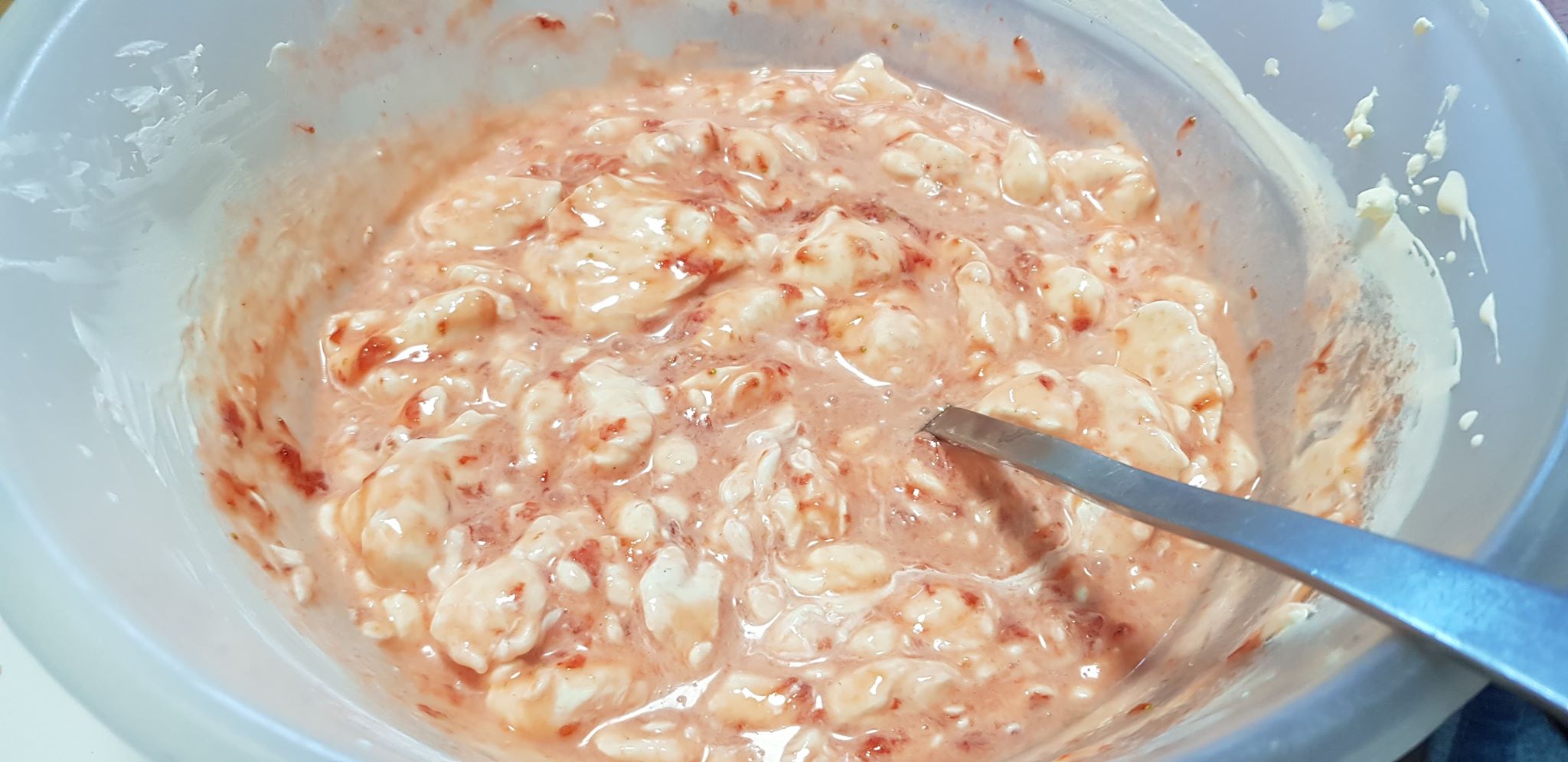 Place bag that had been holding the sugar, into the empty punnet container and then pour mix into bag. This can then be placed in the freezer.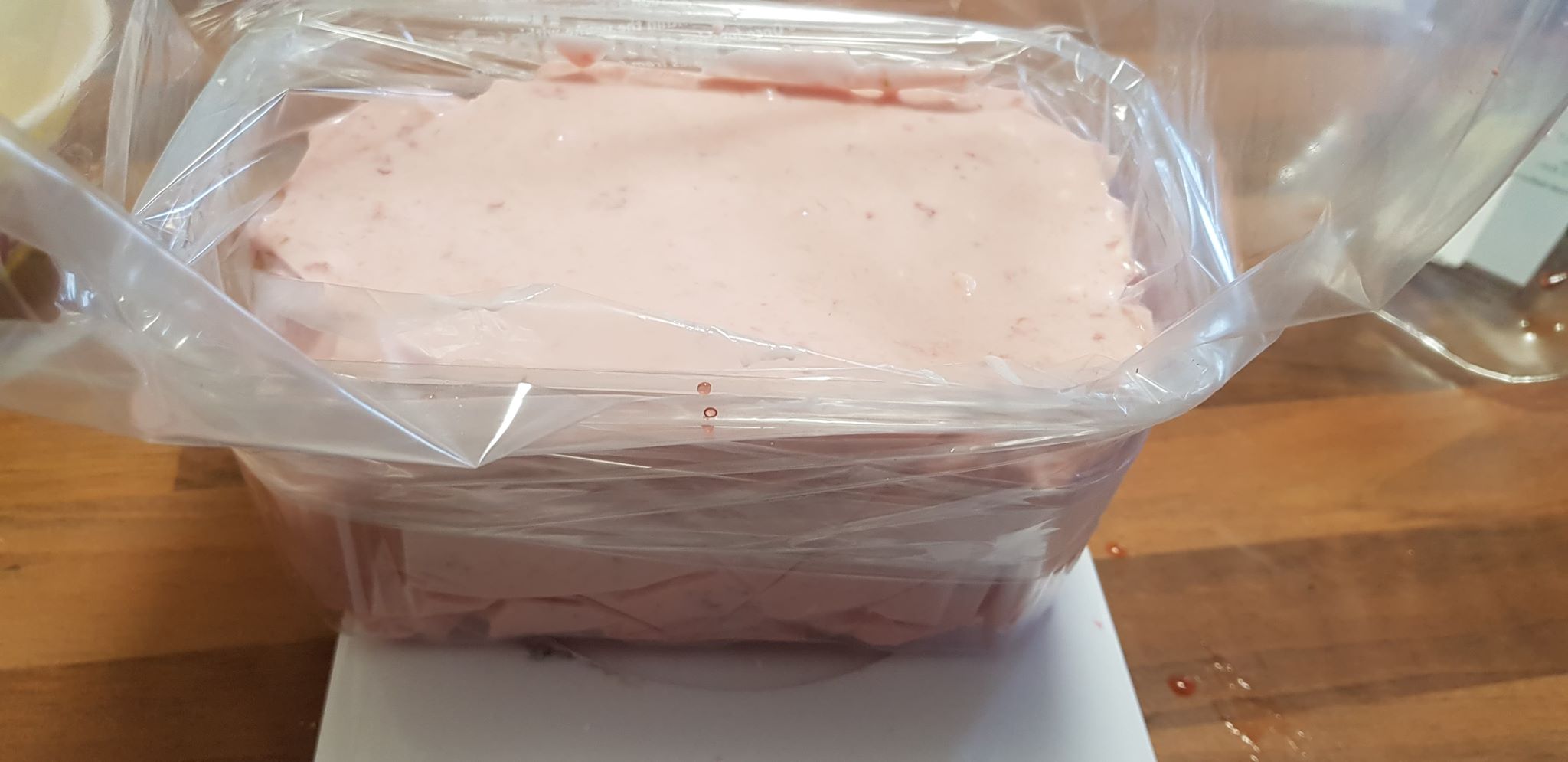 Leave for a few hours in the freezer and voila! Home made strawberry ice cream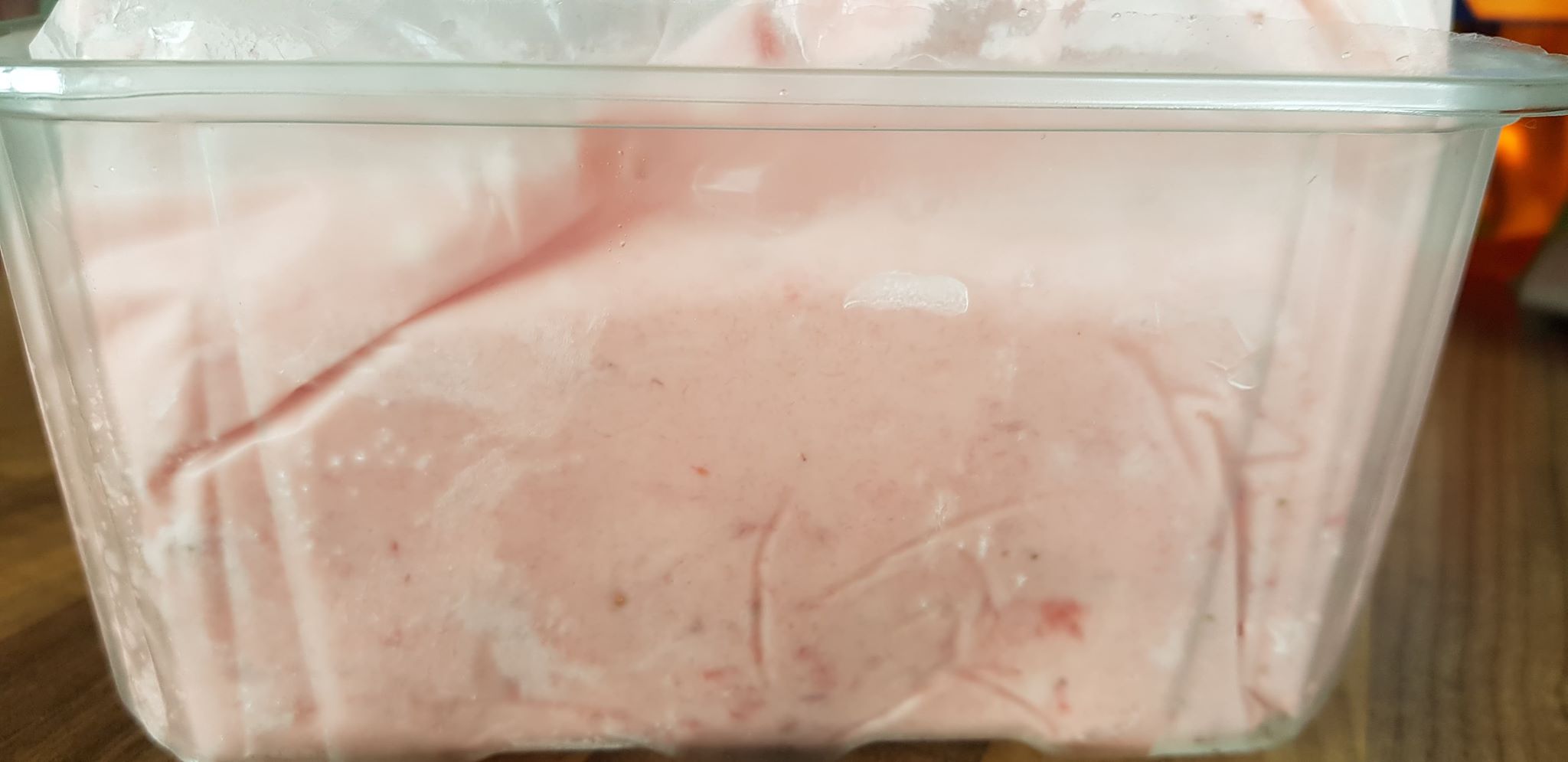 Delicious!
---