Craftivists Unite!
Time/Location: Monday 14 June - Online
Meeting Location:
Online
Outside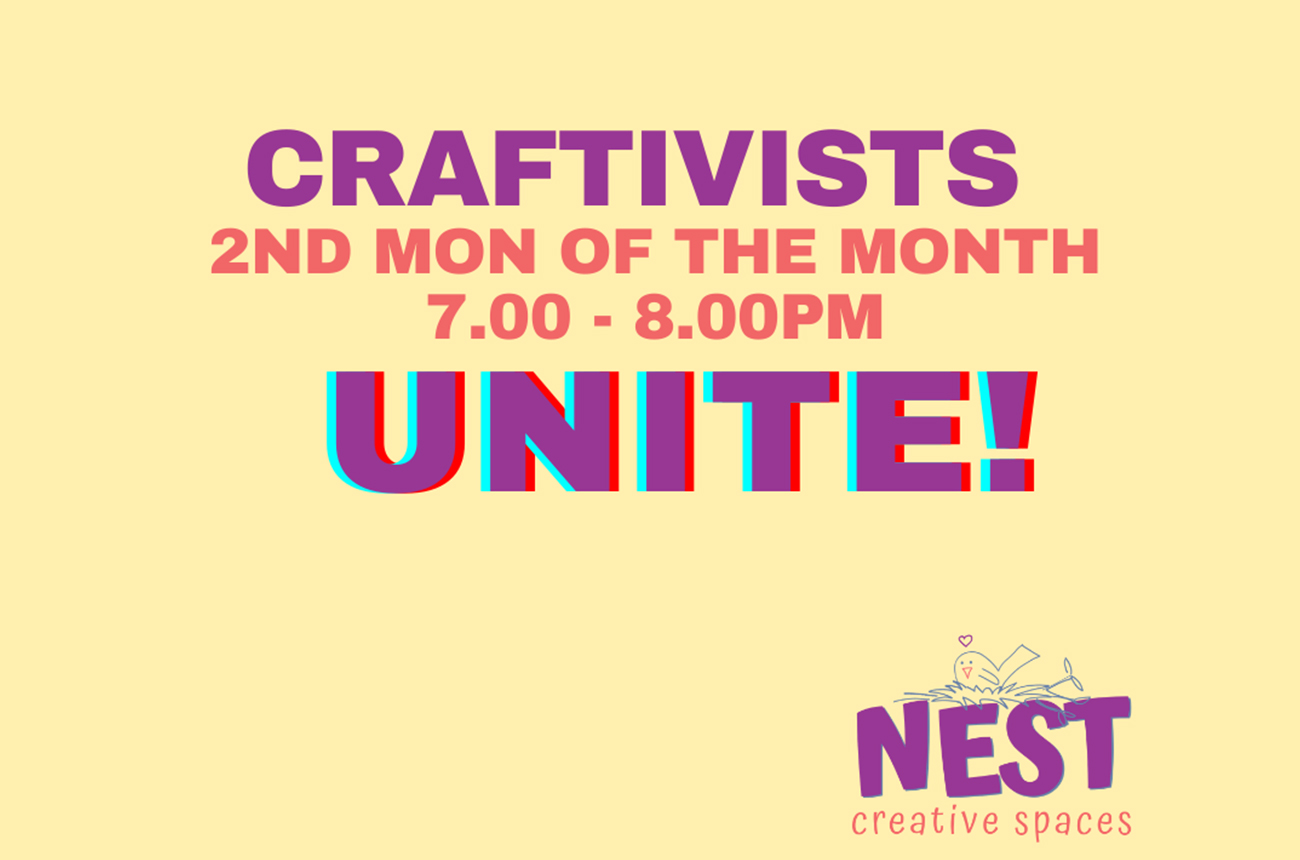 ---
"Craftivism is a social process of collective empowerment, action, expression and negotiation."
Inspired by the Craftivism movement but not quite sure how to get started? Want to meet other Craftivists? Join our monthly Craftivism group on the 2nd Monday of every month and meet other Craftivists, share ideas, discuss a cause you support or just find out more about being a Craftivist!
You can choose to purchase a kit of materials all of which will have been diverted from landfill, to inspire and challenge you to get creative.
There are 2 ticket options:£7 ticket includes 1hr zoom session and an inspiration materials kit that will be posted to the address provided when booking, or for £5 just join in the group without the kit
If you would like to find out more about Craftivism you can watch this YouTube video What is the Craftivist Collective?