Climate Cafe Climate Conversation 22nd March
Time/Location: Wednesday -
Meeting Location:
Outside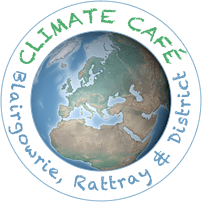 ---
The theme for this month's Conversation will be restoring nature in our towns. We will hear about the B-Line project to create pollinator-friendly corridors across Scotland. Our towns could be part of this. We will also hear about the development in Perthshire of "Biodiversity Villages" - perhaps we could see biodiversity towns too. The third talk will be about some local work to remove invasive plant species and restore native ones. Then we will have a Q&A session.
Our guest speakers will be Claire Pumfrey, Daniele Muir and Mark Charles.
It is an open meeting so please pass on an invitation to people you know who may be interested in this topic. As ever, to join email us on info@climatecafeblair.org.uk.