Proactive Communities Blairgowrie & Rattray
Creating a Community that is greater than the sum of its parts
www.discoverblairgowrie.co.uk
Group continues to meet
Updated: 21:44 Tuesday 7 September - information changes regularly so do check with the group direct.
This listing is managed by: steve@procom.scot and is a free listing made possible by groups and businesses who pay for their listings .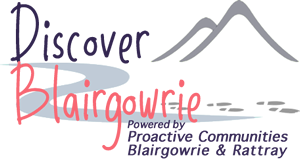 ---
Main Contact: Steve Johnson
Meeting Time/Location: Normally 3rd Thursday of the month
The Proactive Communities Blairgowrie & Rattray Group was set up to capture the Community element of the Proactive Communities Project initiated by the Business Association in late 2019.
We are involved in the following projects:
BaRI Food - Saturday Lunch Club
BaRI Food - Store (Rattray Hall - Wed 4pm to 6pm and Sat 1pm to 3pm)
BaRI Family Time - currently online
Give & Take Larders
Discover Blairgowrie (this website)
Town Quiz
Community Engagement & Community Group Support
Sustainable Town Development
Operationalising the Community Action Plan
Overview
Our aim is the enhancement of sustainable development of the town in as self-sustainable and eco-friendly manner as possible. We undertake projects which have been identified by the community and set them up to be as self-sustainable as possible.
We also help coordinate, promote and communicate activities and events in the town for the benefit of everyone.
We joined with BRDT in September 2021 in order to sustain both organisations and for us to operationalise the Community Action Plan. If you are interested in helping or finding out more, please let us know by clicking the button below.
---
Committee:
Chair: Phil Seymour
Treasurer: Alan McCombe
Member: Mary Birch
Member: Pauline Cropper
Member: Caroline Shiers
Member: Tracie Dick
Member: Bob Brawn
Member: Pete Richardson
Member: Robin Duncan

---
Minutes/Documents
Pro Com Minutes 19 August 2021.
Constitution:
Download a copy of the Proactive Communities Blairgowrie & Rattray constitution.