Graphite Web Solutions
We build websites like this one!
https://www.graphitewebsolutions.com/
Tel: 07777 694 827

Updated: 19:42 Tuesday 27 April - information changing regularly at the moment so do check with the business direct.
This listing is managed by: steve@procom.scot and is a paid for listing - thank you for your support Steve Johnson.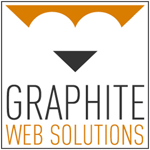 ---
Email Business
Address:
Flat 3, 32 Wellmeadow, Blairgowrie, PH10 6AS
---
Owner/Manager:

Steve Johnson

Opening Times: Did not close for coronavirus


Mon - Fri, 0900 - 1700
We build websites that work - by this we mean we:
make it as easy as possible for your customers to interact with you leading to them purchasing
get to know your company, what you do and how you work
work out with you what it is you want/need your website to do (get more customers normally)
identify a solution to get you more customers
implement that solution using an entry level online business platform
train you on how to use the online business
provide support to increase your Social Media activity
support you whilst you are with us
keep an eye on your website and how you are using it and we will suggest how you could enhance your business
We prefer to work with our customers and help them build their business.
Websites on their own have no value - this is why you can get a website for £1 a month from GoDaddy or Wix for example. If you can get an income generating website for £1 per month, we'd all be rich! A great looking website is just the start, it needs to be fed, nurtured, used, promoted and direct your customers to do what you want them to do.
Talk to us now on 07777 694 827 to find out more.
Articles/Blogs/Stories